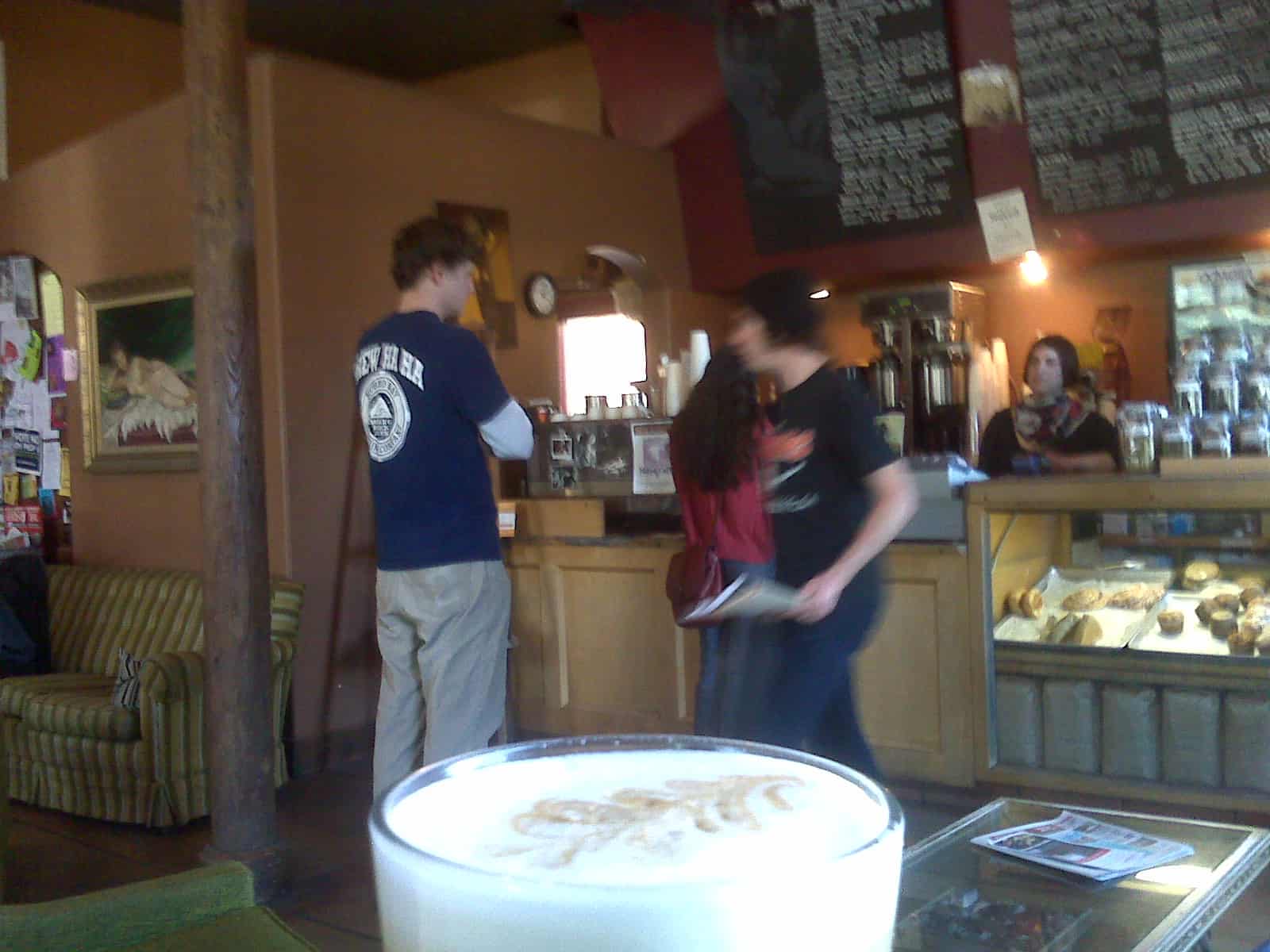 One of my colleague's favorite spots in Sacramento, California is the Naked Lounge, a coffee shop that offers all the concoctions one can extract from coffee beans…but most importantly, ample electrical outlets and free internet. The latter two elements are crucial to being productive between meetings up in Sacramento.
I had the pleasure of recently experiencing the Naked Lounge which surprisingly with all its bright, bold abstract paintings of naked people, was very welcoming as we entered. Each piece of furniture seemed to have been well-loved.

I ordered a large latte ($3.50) and was impressed that on the top of my glass of espresso and milk heaven, there was one fine example of latte art. It was delicious and a wonderful oasis to relax and still be productive.
For those that opt for a little more creativity in their cup of Joe, the Naked Lounge also has a listing of "the unusuals", concoctions with signature twists.
Some examples:
Kerouac ($3.75): The martini of coffee drinks, four shots of freshly ground and brewed espresso poured over a touch of cream and condensed milk, shaken and served chilled.
Bowl of Soul ($4.00): Chamomile tea infused in vanilla soy milk and honey, served in a latte bowl.

Keith Richards ($4.00): Double espresso flated over an ice-cold Shasta cola.
Naked Lounge in Midtown
1500 Q Street, Sacramento, California
Phone: (916) 442-0174
Website: www.thenakedlounge.com