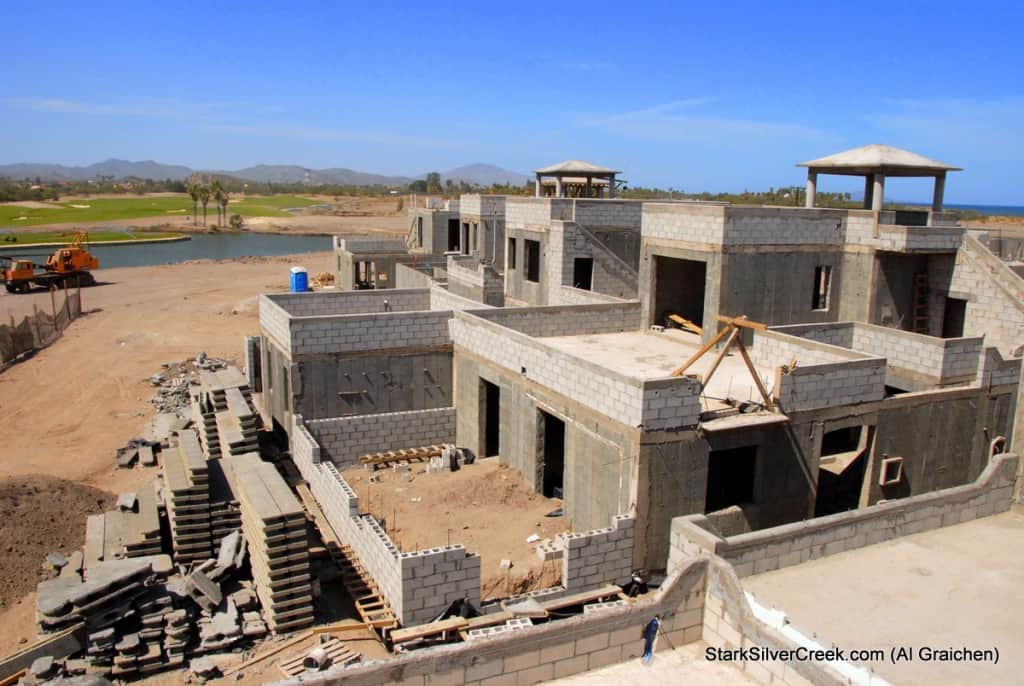 Another week has begun in Loreto. After Sunday's cool winds whipping the sand and dust the bright calm of Monday was welcomed. For the second time my carpenter arrived right on schedule. The work by Jose Pedro Montes Hernandez (Pedro) so far has been very good which gives the potential for more work. Hopefully his estimates for building Alder benches in my tower will not be too outrageous. At least having someone show up is much better than waiting for LBC Warranty.
In spite of the wind, I managed to get a walk around Agua Viva yesterday in order to get the afternoon sun coming from the mountains to the homes across the estuary. There is a stretch along the Paseo where about 4-5 homes on either side of the street are not started (near the Fonatur electrical sub-station), but in general there's a lot of homes at least with some degree of construction started.
At the "far end" just before where the estuary will be cut through and a bridge built for the "City Center" islands, the construction crews have started to build fences around the existing units. The fence wraps around at lot location 312 and heads west to toward the estuary area that has a fence partially built.
This would leave the 330-340 lots outside of the construction area, but since the work tends to change from day to day, who knows what will happen tomorrow.