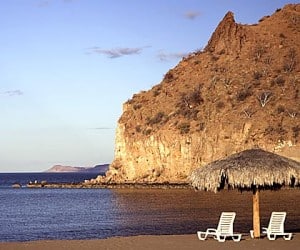 From the snow and mountains of Tahoe to the sea and beaches of Loreto, we're on the road again.
If you want to follow our adventures in Loreto, you can use Twitter or just visit SSC and check out my sidebar Twitter feed. I'll be updating it on our trip over the next few days as we see what's new in the town of Loreto, the Loreto Bay development, and seek out neighbors and friends to catch up with. Yes, actual in-person social networking.
My Twitter ID is: @lonikaostark.
You can click here to visit my Twitter page, and if you have an account, go ahead and click "follow". 
As usual we will be posting photos, videos, stories, news and updates here on the Blog so stay tuned.
See you in Loreto!
Loni & Clint