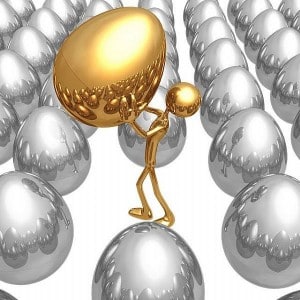 I suppose this won't come as a surprise to many of the readers of this site;  Mexico will continue to be a desirable investment opportunity, despite recent drug violence, for many North American baby boomers.
Did you know there are over 78 million of us boomers at or near retirement?
And with warm weather, friendly people and beautiful beach front real estate available at a fraction of the cost of here in the U.S., Mexico ranks high on the list of many, me included. Places like Loreto (where many of you own in Loreto Bay) or Bucerias just outside of Puerta Vallarta are two examples that offer wonderful, get-away-from-it-all type experiences.
According to an article in the Dallas News, "… Americans will head south." Another quote in the same article highlights the attractiveness of the destination:
"In the end it's still cheaper for Americans to move and live in Mexico than it will be in Arizona or Florida. Mexico is still considered a bargain."
Unfortunately recent headlines have focused on the drug war. Worse still, they don't highlight the fact that this is localized violence happening primarily in border towns. Not that it makes it acceptable. But most small Mexican towns along the Baja are very safe. Probably far safer than a large, violence-marred city like Oakland for example.  The Mexican government would do well to fix the problem so that tourism (and foreign investment) continues to grow.
Of course there are plenty of nice investment options in the U.S. and Canada too. After all, these are first world countries with plenty of beautiful scenery and places to live. How about Halifax in Eastern Canada? Or Coos Bay in Oregon? The Okanagan in British Columbia? Small towns across Colorado? Or the lush greenery of  North and South Carolina?
All are great places too. But then again, Mexico offers the cultural dynamic that no place back home can probably match. The food, the language, the community. These are all special qualities I would guess why many people choose to live there full-time, or at least part of the year. Hey, life's an adventure, boomers! Despite the economic malaise, let's get out there and enjoy these special years.