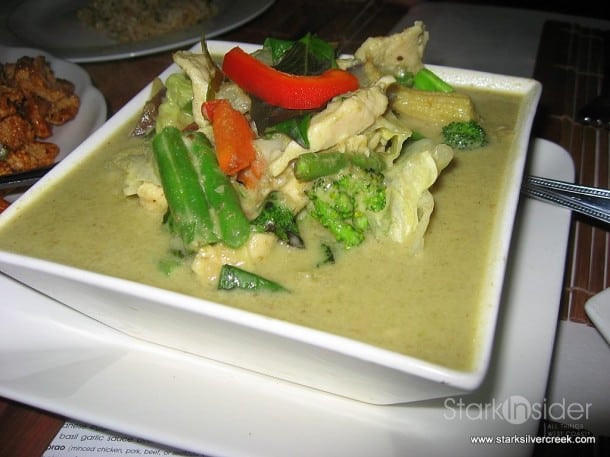 After a day in Livermore, California tasting wines we decided to meet up with Al and Tanni G. at their favorite Thai restaurant in Danville, California.
When we pulled up to the front of the Similan Thai restaurant which was nestled between a "Classy Cleaners" and what I recall to be a bagel shop, I knew we were in for a treat.
Firstly, it seemed far enough from the beaten path that it must be somewhere someone purposefully would go to. Secondly, the front facade was nice, but very simple and paled in comparison to elaborate facades such as P.F. Chang's with it's enormous horse sculptures. Thirdly, Al G. recommended it. For all these factors, I concluded we were in for a mouth-watering, tummy-bursting treat.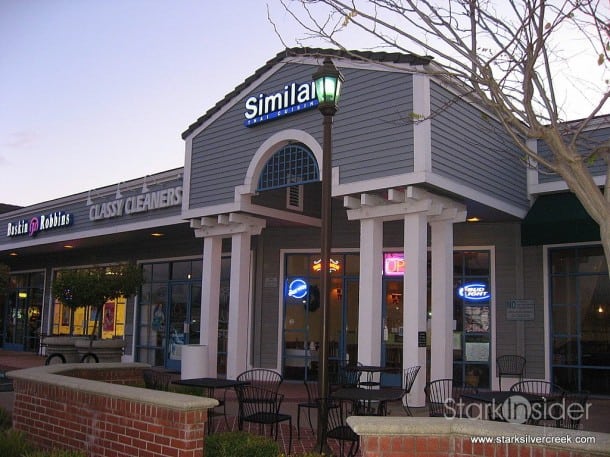 However, I tempered my enthusiasm as I stretched out my arm for the front door because haven't I had many great dishes at Thai restaurants? Generally, Thai food in my books is delicious and we are fortunate in the SF bay area to have many good Thai restaurants. So I tempered my excitement with the acknowledgment that the bar for average Thai food was pretty high already.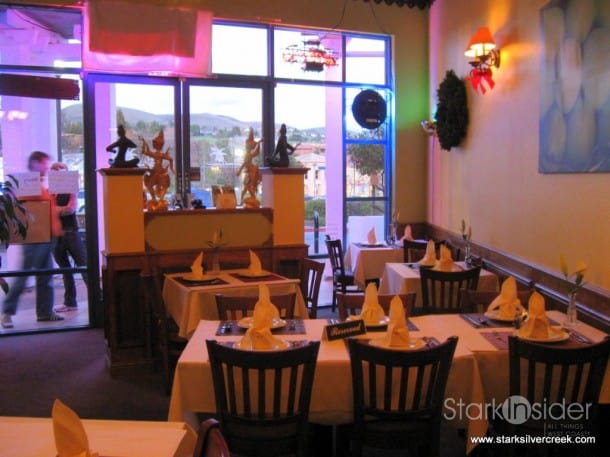 Al and Tanni had not arrived soClint and I decided to wait at the bar. It wasn't long before they arrived and we got seated. The menu had a good selection and with Al and Tanni being regulars at this restaurant, I opted for them to make the selections.
We ended up selecting:
– Cashew Nut Chicken ($10.95)
– Gang Kiew Wan (Spicy green curry – $10.95)
– Pad Prik King (Chicken with green beans – $10.95)
– Siam Ruby (Special of the day – $12.95)
– Orders of both brown and white rice
Each of the dishes were delicious and a solid performance on their own and I would order them all again. In fact, I still crave the Cashew Nut Chicken, a new item on the menu, as I am writing this entry.
The Cashew Nut Chicken was better than any cashew chicken dish I've had in a Thai restaurant. The chicken was lightly dusted with flour and spicies I believe and then sauteed so the chicken pieces were lightly crispy and flavorful on the outside and tender in the center. I do want to emphasize the word "dusted", there was no battering here! The cashews were still crunchy and not chewy as sometimes happens when cashews are thrown into a dish.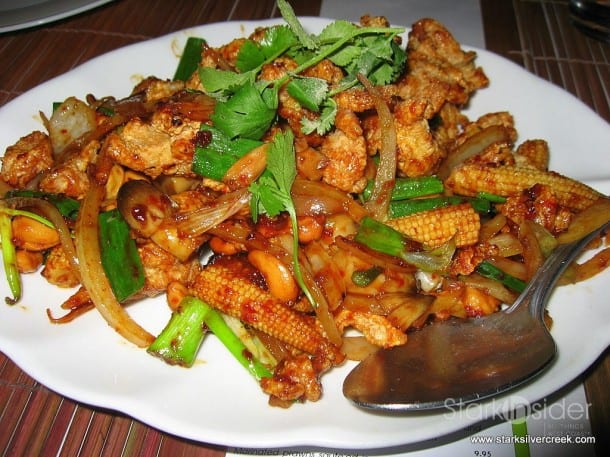 The Gang Kiew Wan was not too spicy and came with a lot of sauce which like gravy during Thanksgiving, you can never have too much. The sauce soaked nicely into my rice and was the comfort dish of the bunch.
The dish that really stood out for the evening for originality was the Siam Ruby. In Thai restaurants, I usually steer away from ordering the specials because I find the tried and true classics on the menu to be so perfected, why experiment?
However, the description written in chalk on a blackboard hanging over head did sound intriguing:
Siam Ruby, $12.95: Sauteed chicken w/fresh pomegranate, lemongrass, broccoli, peanut sauce, milk & spinach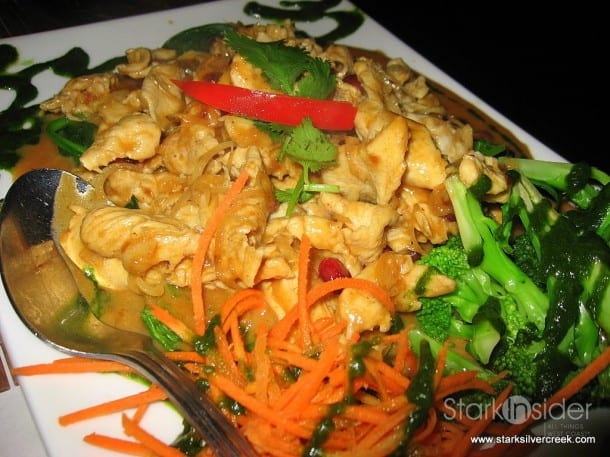 The result was something still delicious, authentic Thai cuisine, yet so much more. The spinach was nicely wilted, the peanut sauce enhanced the flavors of the ingredients and the pomegranate seeds added a sweet surprising bursts.
Similan Thai Cuisine
Address: 9000 Crow Canyon Rd., Suite K, Danville, CA 94506
At the end of Crow Canyon Road and Camino Tassajara by Blockbuster.
Phone: (925) 648-1790
Fax: (925) 648-1791
website: www.similanthai.com
Loni's rating: 4.5 out of 5 stars