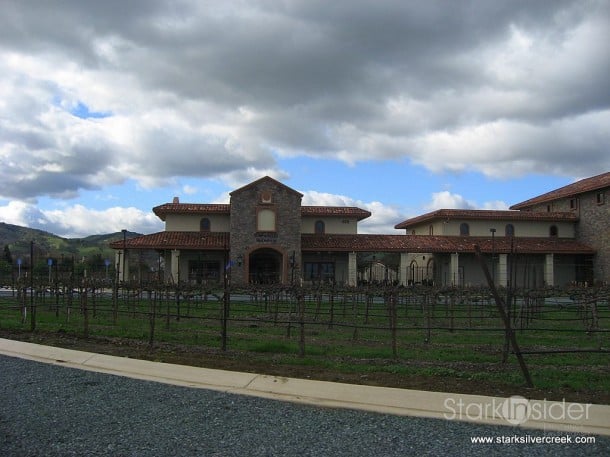 Ruby Hill Winery was one of the first stops we made on our last Livermore wine tasting tour.
We just stumbled upon it while looking for a gas station to fill up a tank that was getting dangerously low. How we got into such a predicament is another story for which you will get a different version depending on if you speak with me or Clint.
The tasting room looked like new construction and stood out amongst the relatively flat landscape surrounding the building. The actual history of the winery dates back to 1887 when it was founded by John Crellin. Over the years it has changed ownership many times and is now under the stewardship of winemaker Chris Graves.
The winery is currently still sourcing most of its fruit from vineyards around the region and even from Napa as it gets its own vineyards producing fruit.
Its vineyards have only recently been planted with many varietals including Cabernet Sauvignon, Chardonnay and Syrah. The only wine on the tasting menu that was created with fruit sourced from this young vineyard was the Chardonnay. All of the other wine selections use fruit sourced from all the nearby wine regions. It was interesting tasting their Cabernet; it was distinctly a Napa Cab and for a moment, I thought I was transported to Napa.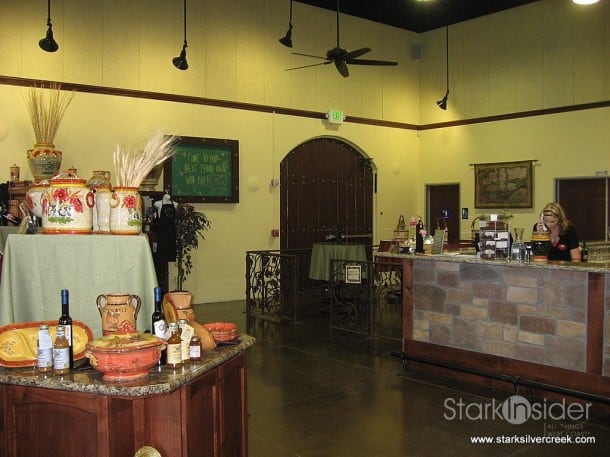 I am a big proponent of estate wines. I just think there is something real and honest about wines created from grapes that the winery also tends to. And admittedly, there is a fleck of romanticism in that judgment as well. If a winery sources all its grapes from other locations, doesn't it just become a processing plant? One doesn't go to the farmer's market to buy fruit that the farmer purchased at a grocery store.
Anyways, it is understandable in this case with such young vineyards planted and after tasting the estate-grown Chardonnay, I thought it was a good choice for the winery to source their fruit elsewhere for the time being.
Of the wines on the list, nothing was particularly spectacular. I thought the Cabernet and the Barbera were solid. The latter is one of the key reasons that we were told people join the their Gem club as it is a wine only available to members.
Speaking of their wine club, over the course of just one year, they already had several hundred wine club members. I would say that the winery did have a lot to offer. The tasting room was beautiful and a great place to hang out with comfortable couches and a fireplace.
And a little deli offers the opportunity to picnic on the grounds. All great value propositions, especially if you live around the area and would like some of the wine country feel without driving up to Napa or Sonoma.