If you guessed Tahoe as the StarkSilverCreek mystery weekend getaway location, you are right and can consider yourself quite clever. Congratulations!
Here is a recap of the clues and how they all lead back to Tahoe, each crafted to share a little trivia about Tahoe and to outsmart the typical "Google" search.
Clue #1
"Never hate your enemies, it affects your judgment."
This is a famous line by Michael Vincent Corleone in the movie The Godfather: Part III. Michael as we have learned from The Godfather: Part II, owns a compound in Lake Tahoe, Nevada.
Clue #2
"I hope life treats you kind
And I hope you have all you've dreamed of"
These lines come from Whitney Houston's hit song, "I Will Always Love You" which is also the soundtrack to the movie The Bodyguard which has scenes filmed in Tahoe.
Clue #3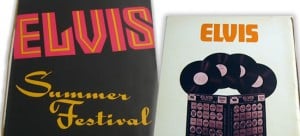 This is part of the image of ELVIS PRESLEY Sahara Tahoe Menu (1971) from the Elvis 'Summer Festival' shows at the Sahara Tahoe Casino and Hotel, Nevada. This casino is now called the Lake Tahoe Horizon Casino.
Clue #4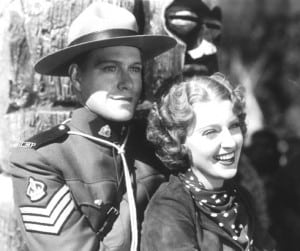 This photo is from the 1936 movie classic Rose Marie (aka. Indian Love Call) which had scenes filmed in Tahoe.
Clue #5
"Words are only painted fire; a book is the fire itself."
By this time, I was getting desperate for a non-movie related piece of trivia about Tahoe without resorting to reciting the depth or scale of Lake Tahoe or the peaks and valleys of the ski hills. So, this quote is actually from Mark Twain, a well-known American literary figure who is said to have started a large forest fire while on a visit to Tahoe.
"While it is true that Twain was prone to exaggeration at times, and while this particular incident has never been verified or confirmed as actual fact, it is well-documented and described by the author in Chapter 23 of "Roughing It" (1872). Interestingly enough, although Twain loved the lake and its surrounding wilderness, he was one of the most vocal opponents against its name change to "Tahoe", as his opinions of certain Indian tribes in the area were admittedly less than favorable. Twain even went on record claiming the word "Tahoe" actually meant "grasshopper soup", and obviously would not be appropriate for a lake so beautiful (even though, if "Roughing It" is accurate, he seemed to have no problem burning down half of its shoreline)."
So there you have it folks! StarkSilverCreek will be heading on the road for a getaway at Old Greenwood, a community within Tahoe Mountain Resorts.
Stay tuned!