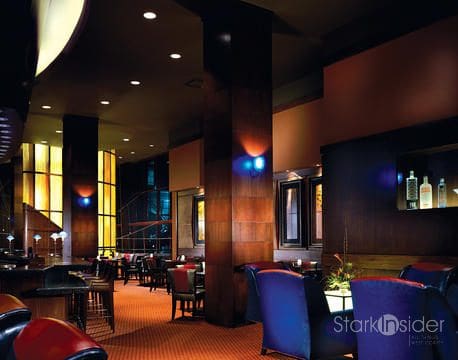 This morning started off with me madly shooting out several emails before taking off to San Jose airport to catch a flight out to Austin. Just as I settled into my seat aboard an American Airlines flight, checked my watch and noted everything was running on time, a voice came over the PA.
The announcement was not good. We had to leave the airplane so that American could use it to shuttle a group of passengers to Dallas instead. I fathom Dallas had more connecting flights leaving from it, hence the inconveniencing of Austin passengers for the "greater good". I was not amused by the sacrifice and neither were the other passengers. However, when one steps into an airport, you must realize you have abdicated all control and it is better to smile and accept.
When we boarded another plane, all passengers were assigned the same seat and we all had feelings of déjà vu. It did occur to me then that if Groundhog Day was set in an airport, how the movie would be very different. I am not sure in that case whether I would be able to make the best of every moment. Maybe I could learn to be a flight attendant, drive around one of those golf cart contraptions or operate a Burger King joint?
I did finally get to Austin today and also solved the mystery of so many sold out hotels in the downtown core. Turns out Dell is having a convention here so about 20,000 people have descended on the City of Austin. How is that for economic stimulus?
I ended up getting a room at the Hilton Austin which is not too shabby. I had forgotten that I stayed here last year and thoroughly enjoyed the sushi at Finn & Porter: Steak, Seafood and Sushi located in the hotel lobby.
I decided to have dinner today and was able to curl up in a booth with a book.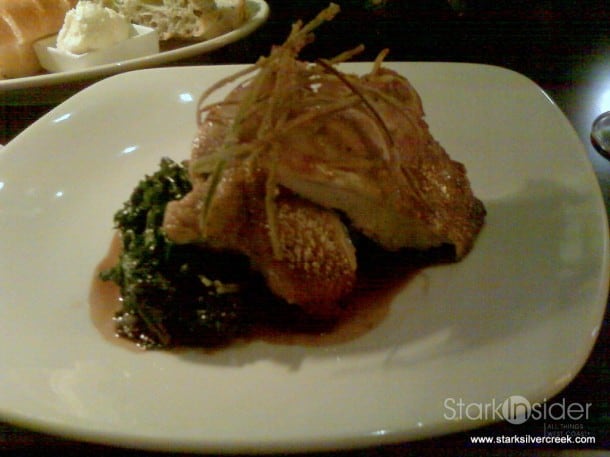 I really enjoyed my unagi roll ($7) which had a nice balance of rice, unagi (fresh water eel) and cucumber. There was no avocado in the roll which is an ingredient I love in rolls. The ultimate "eel roll" would actually be one made with anago (salt water eel) with avocado and cucumber.
My main dish was a chicken dish ($23) which I only ordered based on the waiter's recommendation. The chicken was a little dry and wasn't particularly flavorful. The best part of the dish was the mixed green which seemed like they were blanched and flash fried…not sure but they were flavorful and had wonderful texture. The bread pudding was an interesting addition to the plate. It was a little too buttery but played well with the chicken and did redeem the latter of some of its dryness.
The final dish of my meal was a crème brûlée ($7) which only made me realize how much I love just the classic vanilla variety with nothing but a simple caramelized sugar top. This was the flavor of the left most sample and was by far my favorite. The sugar top could have been a little thinner. The middle sampler was a coffee crème brûlée, whose bitterness of coffee did not play well with the sweetness of the rest of the ingredients. The wafer on top of the coffee crème brûlée was interesting but didn't add to the dish and became a distraction. The right most sample was by far my least favorite. The blueberries were nice but the actual crème brûlée underneath was just not tasty at all. After sampling from left to right, I wished I had gone the other way.
My favorite parts of the meal were the sushi roll, the bread pudding and greens, and the vanilla crème brûlée. The restaurant overall had a nice sophisticated yet comfortable and approachable atmosphere. The waiter was also very nice and had great timing—helpful but not obtrusive.
Overall, it was a wonderful way to end a day. If I had to dine here again, I think I would do what I did the last time I ate at this restaurant, sit at the sushi bar and eat as much sushi as was consumed in the restaurant scene of Groundhog Day.
Finn & Porter: Steak, Seafood and Sushi
Hilton Austin
500 East 4th Street
Austin, TX 78701

Phone 512.493.4900
Fax 512.469.0078
Website www.finnandporter.com