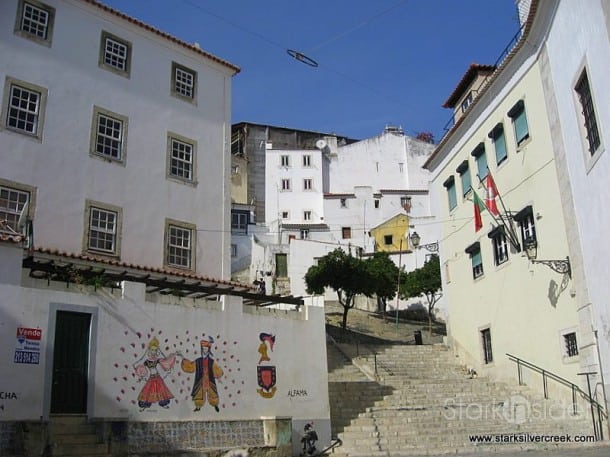 After seeing several forts and churches in Portugal, I was ready to proclaim that in Lisbon, structures were built either for the sanctity of the soul or the land.
But wait, what was this curious place that I was dropped off at? The name that the tour guide enunciated pressed my curiosity even further, "Alfama".
I looked up, that name suited this wonderfully colorful area of Lisbon that had clustered together forming narrow alleys with hidden delights at the end of them.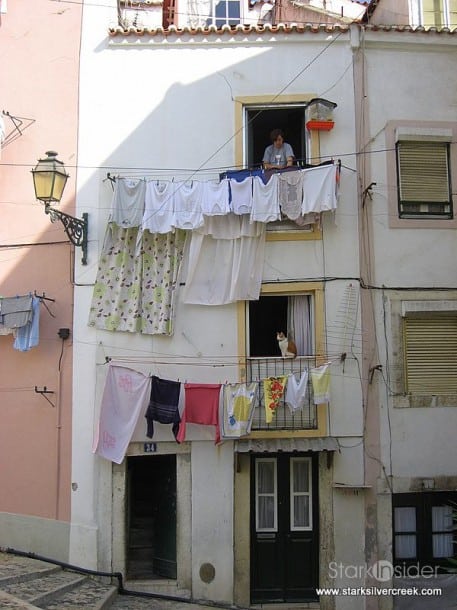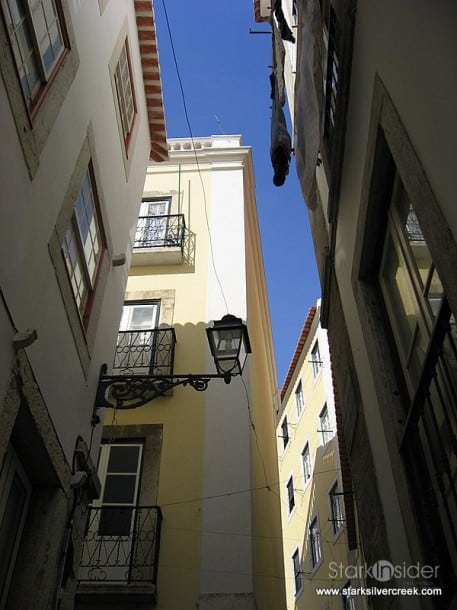 I was glad I had worn running shoes on this trip as the elevation changed drastically in the little part of Alfama I explored. It is a part of Lisbon that, for the most part, was spared in the earthquake of 1755. The walls and little vignettes I caught framed by windows and doors in Alfama were brimming with history and life.
From a balcony I saw a little cat and thought, "Ah, if you could sing my little creature, how your song could echo through the maze of buildings and awaken all its history."