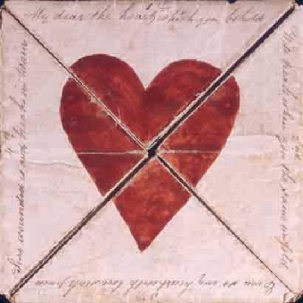 With the winter holiday gift-giving season solidly behind us, it wasn't long before retailers put out their Valentine wares in hopes that we will open our purse strings as we open our hearts.
I always wondered how much waste is generated from the various holiday seasons. Don't get me wrong, I love getting surprises…especially from Clint (hint…hint). However, after a holiday gift opening session, I can't help but notice the pile of bows, wrapping paper and bags strewn around.
I've always wondered how much all of this waste amounts to.

Well, wonder no more. Between Thanksgiving and New Year's, Americans produce an extra two billion pounds of garbage per week, the majority of which is from gift wrapping. This statistic is really making me think twice about wrapping up the next gift I give.
A couple of tips for helping to reduce this holiday waste while still maintaining the element of surprise:
Use colorful re-usable bags, cloth or baskets to conceal your gifts. These reusable bags and baskets can be reused for more gift-giving or can be part of your gift, such as a backpack, a beach tote bag for Loreto, or a wine tote.
Give gifts that can fit into an envelope. Gift cards allow people to choose what they want. Home-made coupons that can be redeemed for a date night, wine country picnic, or a spa day will always score points with your loved ones. (Hmmm…all great ideas Clint). If 50 percent of households replaced just two packaged presents with gifts that could slide inside an envelope, fifty million pounds or more of waste could be saved.
Reuse big pieces of wrapping paper again the next year and make those tape marks fashionable!
So for this Valentine holiday season, when you send your love to your sweetie, save a little Valentine for Mother Nature.