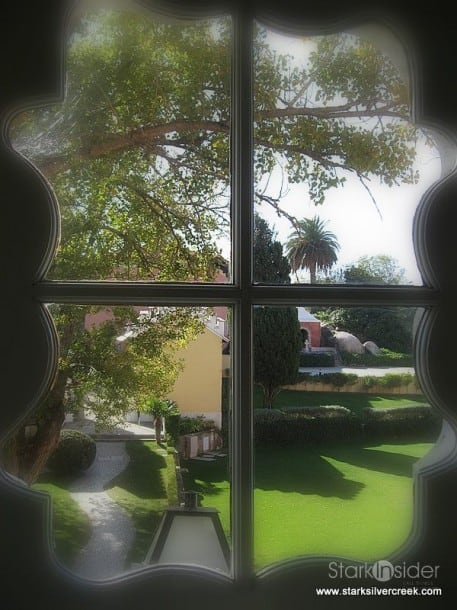 As I reminisce about my time in Portugal, I would be remiss not to mention the gorgeous hotel that I stayed at, Penha Longa Hotel and Golf Resort in Sintra, Portugal. If you have the opportunity to visit Portugal for holidays and want a hideout to forget all the cares of the world, this place would be it.
It has all the strengths that I see in many hotels, without the corresponding weaknesses. What do I mean by this?
Firstly, it is historic and has all the charms bestowed upon it from its long history.
The large expansive villa retreat started off in the 14th century by Friar Vasco and his companions as modest cells built on quite untamed grounds in search of secular community life.  The small monastery's domain bloomed, favored by various Kings and Princes who were guests for extended periods drawn to the cooler microclimate of Sintra and the plentiful hunting in the area. Finally in the 16th century, one king, King Manuel, decided to build a residence in this area, a small palace.
However, with all its history, a broken pipe or poor vents are not to be found in this hotel like so many other "historic" hotels.
Instead, all the rooms are modern and sumptuously luxurious. Nice use of wood, marble and even the wonderful amenities such as a Nespresso single-serve espresso maker in the room.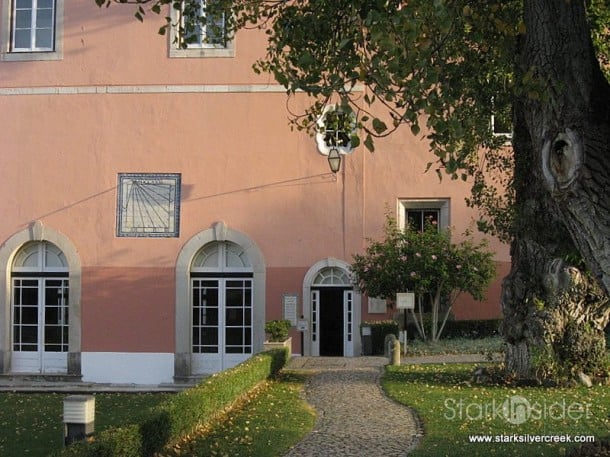 Secondly, the grounds are expansive with two world-class golf courses, a newly renovated 1,500 square meter spa and dining to suit all tastes.
Everywhere you look, there is greenery with rolling hills and nice hiking trails. The gym/spa area is also airy and spacious with modern equipment. Nothing like the basement cave-like "gyms" in many hotels.
The dining selection is extensive ranging from traditional Portugese cuisine to Japanese as well as a modestly priced restaurant in the golf clubhouse. The RC Bar in the lounge also has a wonderful selection of drinks and delicious food for times when you want to just hang out and socialize in the lobby. I loved the Caesar Salad with Grilled Chicken Breast and their Portuguese Chacuterie with Toasted Bread, Organic Olive Oil & Fleur de Sel. If you are in the mood for something sweet, try their Selection of Ice Cream & Sorbet which is creatively plated.
However, as expansive as the grounds are, you never feel like you're an ant in the hotel like you do in so many large "convention-like" hotels in many cities which shall remain unnamed.
Everything is well proportioned and at a scale that makes the place highly walkable. When you are at the hotel, you almost fall for the illusion that it's your own private residence.
Finally, it is a five star hotel, but the staff are still very down-to-earth, friendly and helpful.
One never feels any sense of snobbery. It was a truly enjoyable visit and one of the few hotels that I felt very sad, after a week to have to leave.
So how much does it cost to live like a king? At an average price of about $240 a night, it is affordable indulgence.
Now if you want own a piece of paradise instead of just visiting it, you can. There are private residences as well on the grounds of Penha Longa. For 1.65 million euros, you can actually own a piece of paradise.
Penha Longa Hotel and Golf Resort
Estrada da Lagoa Azul
Linhó
2714 – 511 Sintra
Portugal

Phone: (351) 21 924 9011
Fax: (351) 21 924 9007
www.penhalonga.com/index_e.html