There has been quite a bit of discussion amongst Loreto Bay homeowners on the state of Replay Resorts' involvement as the management company of the Loreto Bay development.
Up until now, there have been many websites with information and even Clint and I have posted unofficial information, yet we feel from credible sources, we have received in our Forums-StarkSilverCreek section.
Well, at least part of the rumors that have been circulating have been confirmed: Replay Resorts' management contract expired December 31, 2008 and was not renewed.Loreto Bay has engaged Alvarez & Marsal Real Estate Advisory Services to be the interim management firm for Loreto Bay. Cushman & Wakefield are on board to assist with the process of actively pursuing new capital and/or a buyer for Loreto Bay. Loreto Bay also confirms there are serious negotiations with several prospective buyers and hope to have an update in several weeks.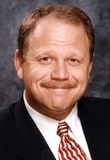 You can find the letter in our StarkSilverCreek forums along with the entire thread of what we have been hearing.
The official, albeit temporary, new website for Loreto Bay to communicate news regarding this event is located at:
The Loreto Bay customer service personnel still have the email address they always had which is a good thing.
My recommendation to Loreto Bay homeowners is to make sure you have an archive of all your email correspondence, signed-off plans and photocopies of payment details you have made on your home so far. Whomever the new owners are, it will be much easier if we can each provide a succinct and verifiable snapshot of where our home is at, what needs to happen and a ledger of payments received and balances owing. Although transitions in theory happen smoothly, they rarely do in practice and any thing we can help in these regards, will further the end goal: a wonderful Loreto Bay community.
In fact, parts of StarkSilverCreek (Loreto Bay sections, forums), I'd like to think is a backup of our collective experiences and knowledge.
I, like many of you, feel the impact of these continuous changes. It is times like these where it is my humble opinion, we need to be pragmatic and understand what it is we can impact and what we cannot control and not let the latter distract us.
At the end of this, I think what this experience will show us is that the most continuous and resilient aspect of this Loreto Bay development is us, the homeowners. The friends we have gotten to know at potlucks, over the phone in group therapy over the state of our homes and the discoveries we have made in Loreto while being mosquito food.
More information and discussion: "Loreto Bay rumor confirmed: Replay contract expires"