Oakville Grocery is legendary in Napa and has been the inspiration of not only many picnics and wine tastings, but also of many art pieces created by those that have fallen in love with its charming exterior and sensory delights inside.
Along the sometimes rushed Hwy 29 that runs through the heart of Napa's wineries, Oakville Grocery invites one to stop in and linger.
It is a popular local and tourist destination to grab a morning coffee and baked good for breakfast or to stock up for an afternoon picnic. Located on the southern tip of the Napa region, it has been a main stay serving wine and food lovers since 1881, and although there is another store in Healdsburg, this one in Napa is the original.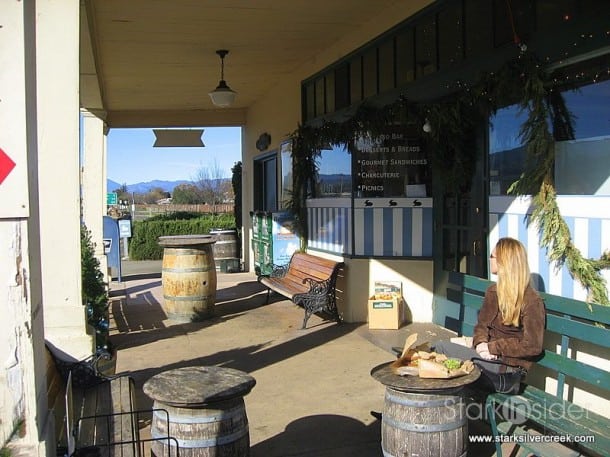 As you drive up from Hwy 29, you will see it's distinctive red sign to your right, beckoning you to go in…and go in you must. Make sure to bring a cooler, sets of cutlery, plates, glasses and napkins you won't regret it.
There is parking around the back if you turn in just before the sign, or you can park on the shoulder of Hwy 29.
If you haven't had your morning coffee, to your left there will be an espresso bar. Grab a delicious brew and select one of their freshly baked goods for the perfect pairing of bitter and sweet.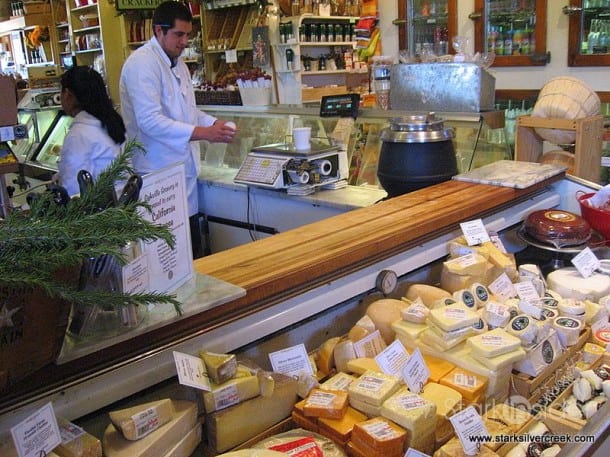 Then turn to your right and let your eyes wander. You will catch glimpses of every type of vinegar imaginable, a charming olive bar, cheese and deli delights.
You can call ahead to order their boxed lunches which have gotten great reviews.
However, if you do, you will be missing part of the adventure. Instead, I recommend that you peruse their hot & cold sandwiches menu and their salad offerings as make them your muse. Then let your imagination run wild and pick out what you would like a la cart. If you are not sure, ask the knowledgeable staff there who will be more than happy to help.
You may decide to have an impromptu wine and food tasting later. In that case, pick up a selection of nuts, dried fruits, cheeses, dark chocolate and crackers. Throw what would need to stay cool in your cooler.
Or…you may decide sandwiches are more to your liking. Then pick out some interesting bread, a good selection of sliced meats and cheeses and maybe a couple of small bottles of mustard samplers. Finally, some rich yogurt, baked goods, olives, and/or cheeses to cap off your lunch.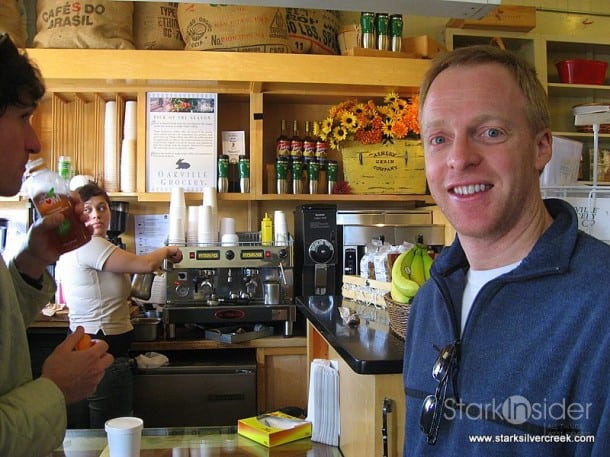 This is also a great place to buy some of the local goodies to take home with you to remind you of your trip.
Oakville Grocery also has some great wines selections. If you find a wine you know you love and will not have time to visit the winery, pick it up. However, if you haven't fallen in love with a bottle and are planning to visit some wineries, there will be plenty of time to ensure you have the wine part of your meal. If you anticipate you may be wanting a different type of beverage later on other than wine, this is a great place to pick some of it up. Clint and I have been known to have craving for some soda or even just water for lunch after Cabernet sensory overload at the wineries.
My recommendation is do stop in, it is a must visit. What you actually do when you get there…well, that is your adventure.
Oakville Grocery, Napa Valley

7856 St. Helena Highway (Hwy 29)
Oakville, CA 94562
Tel: (707) 944-8802
Fax: (707) 944-1844

Website: www.oakvillegrocery.com