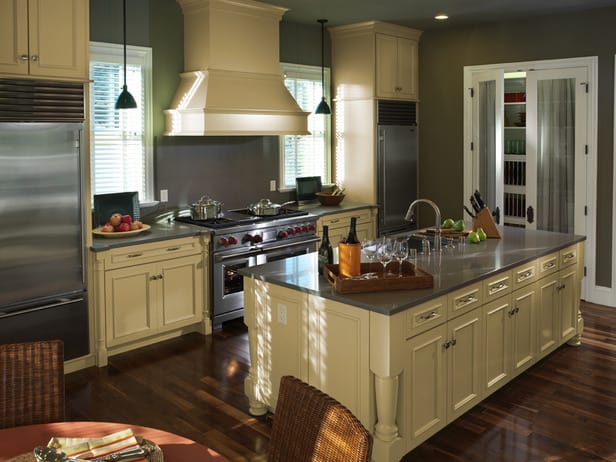 This is the thirteenth dream home that HGTV has built and this year, it's in Sonoma Country part of California's famous wine country.
For those of you unfamiliar with Home & Garden Television's (aka. HGTV) dream home, it's a once-in-a-year event where the network partners with building suppliers, furnishing vendors, developers and even car manufacturers to build a "dream home" in a "dream location". Then begins months of marketing through TV episodes and web advertising promoting the network and all the vendors that have provided the various materials and furnishings in the home.
The hook for viewers?
Well, one element of excitement is that after this entire marketing extravaganza, the dream home is given away to a lucky winner of their "Dream Home" sweepstakes. Everyone is entitled to enter the contest once a day…thus driving more traffic to their HGTV website.
Another hook is that the information provided regarding the latest materials, design trends and lifestyles are, well, really useful. It's a great snapshot for a busy person to understand what are some of the hot trends in properties.
This year's dream home is in Sonoma county which is located about 30 miles from San Francisco. Boasting more than 250 award-winning wineries, 21 golf courses, 20 spas, incredible farmer's markets, delectable eateries and 76 miles of breath-taking coastlines while still maintaining the charm of a small town makes it's claim as a "dream location" beyond dispute.
The dream home this year is a Victorian farmhouse around 3,000+ square feet. I found the architecture charming with the large wrap around porch. However, I am partial to nice stone detailing on the exterior of houses. This one is all white which on such a large house, I thought made it look a little bland.
The inside foyer is nice and central opening into three other rooms. There is still a formal dining and living room which are still important in such a large home, but which I know less and less people are really using.
The kitchen was huge, consistent with the general trend that people are spending more time in the kitchen area as "the heart of the home". I was not crazy with the counter tops which Clint, who was sitting beside me asked why were not natural stone but instead a SileStone quartz. I noted it was probably because they could get a sponsorship from Cosentino (manufacturers of this stuff). No one is the sole supplier of a natural stone such as granite for example.
I was astonished in such a large home there was no home theater (by Clint's standards) and no reasonable-sized wine cellar. These may be excessive in a normal home but this is a "dream" home.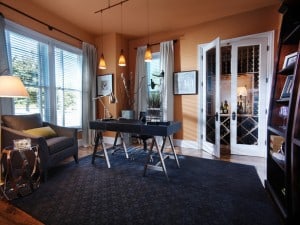 My least favorite room is the study room. This was completely impractical, the wine closet was terrible having windows in the doors letting in ample light to damage the stored wine and don't get me started on the weird clock creation made by the designer in clear plastic. Had I seen the latter at a garage sale for a penny, I would not have gotten it.
Ok, maybe I am getting overly critical. If I went to a friend's house and this was it, I would absolutely be impressed and love it. Just highlighting some of the issues I had as I didn't want to spend this entire entry gushing praises.
To check out this home and to enter in the giveaway contest, go to: HGTV Dream Home Central