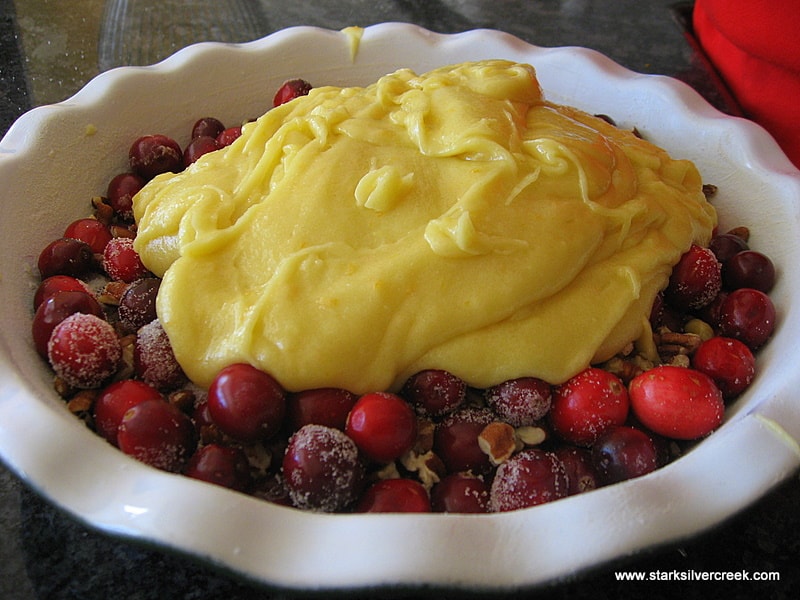 Some occasions call for a dessert that has an edge to it. A goody two-shoes, sweet-all-over finish to a meal just wouldn't do!
For those moments may I recommend the "You're such a tart" Cranberry Tart Recipe. The real copy of this recipe, true to it's name is on a hot pink cue card, it's owner had written on it in bold, curved letters.
The ingredient are quite simple and only take about 10 minutes to combine before you pop it in the oven.
"You're such a tart" Cranberry Tart Recipe

Ingredients:

3 cups – cranberries, rinsed
3/4 cup – pecan pieces
1 cup – brown sugar split into 2 equal portions of 1/2 cup
3/4 cup – melted unsalted butter
2 eggs – lightly beaten
2 tablespoons – fresh orange juice
1 teaspoon – grated orange peal
1/2 teaspoon – baking powder
1 cup – all-purpose flour