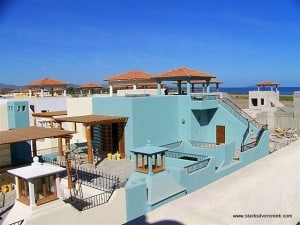 Firstly, I want to thank the folks down in Loreto who have sent us emails and photos updating us on our home and the surrounding community. I love reading all the details and vicariously living the experience of spending the holidays in Loreto through your eyes.
Sue and Tom M. were able to successfully get into our home which is a couple of steps ahead of theirs and took some photos. I know others have tried but it's harder these days with the fences in place. In general, I think the extra amount of security is a good thing to ensure that our homes are safe now that they have cabinets, lighting and doors in them.
I was amazed at the progress from the last set I got. Thanks Sue and Tom for the pics!