Dan and Cathy G. were kind enough to send some more photos of our Loreto Bay home from Loreto between walks on the beaches and margaritas.
For those of us that have been down in Loreto, you know how difficult this may be!
Since our visit early in November, a lot of progress has been made.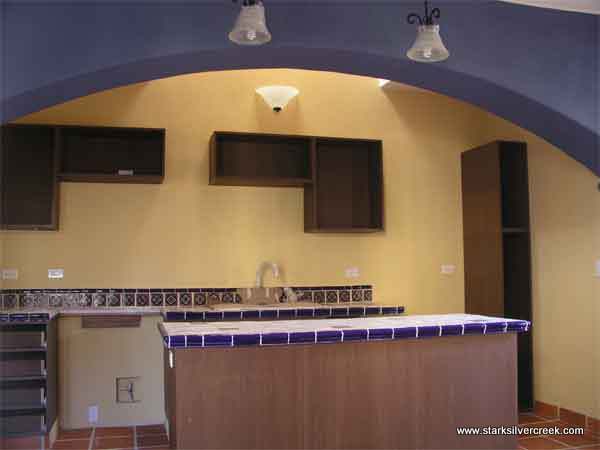 Kitchen with counter tops. Please note that the cabinets shown here are only the cabinet boxes. I've been told solid wood still needs to go over all the boxes. I have been trying to determine the quality of the box construction. Appreciate any insights from those who know about cabinet construction. I know the boxes are not solid wood…is this a concern? For those who moved in early in Founder's, can you check and let me know if your cabinet box construction is solid wood. I recall it was.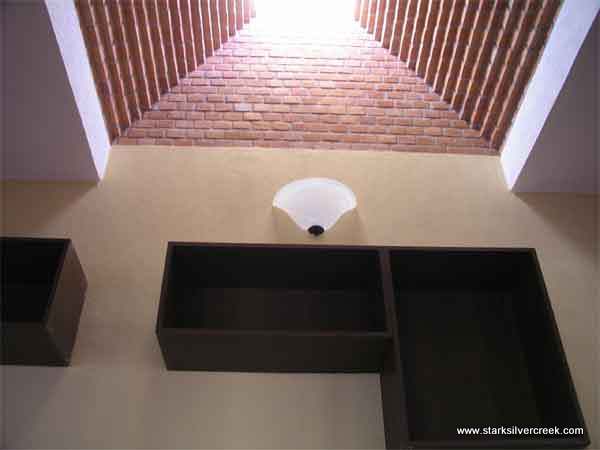 Looking up into our cupola. The light fixtures are different in Agua Viva than I have seen in Founder's when we purchased our home. They seem to be a lesser quality and I have brought this issue up with Jesus.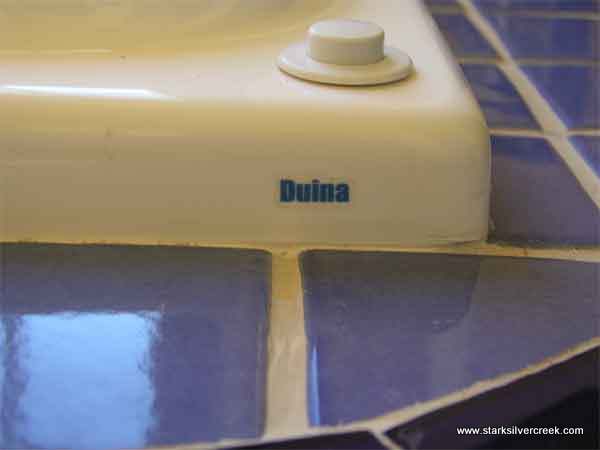 Has anyone heard of Duina? Is it a well-known brand of tubs in Mexico? I have not heard of the brand. I was told the tub would be an American Standard… Looking into this. Greatly appreciate if anyone can offer suggestions here. I googled it an couldn't find much information.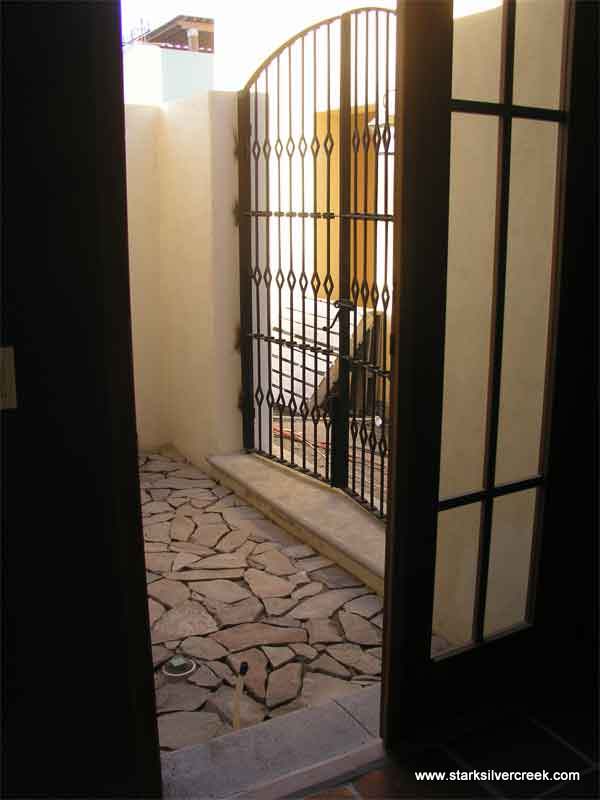 Looking out into our smaller courtyard. A gate is in which is great. Unfortunately it is the wrong type. We had selected a solid wood panel gate (Gate #2).
The great news is there is a lot of progress being made and it is really exciting. A couple of things need to be fixed but that is all part of constructing a home.