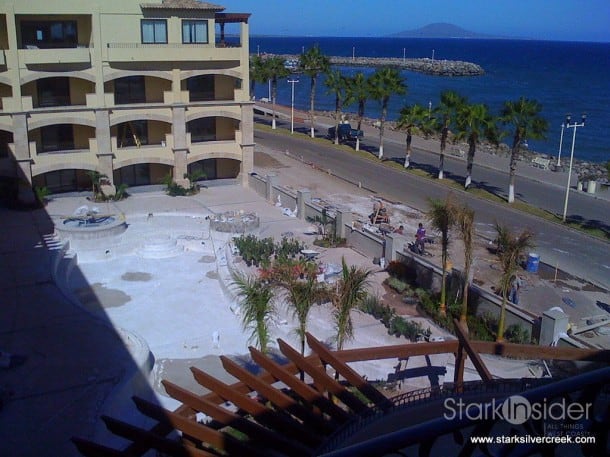 Since we last saw La Mision Hotel, Loreto Baja in early November walking along the Malecon we have been trying to keep updated from afar in San Jose, CA.  After getting various updates from our blog readers and even the hotel's project director of La Mision Hotel in Loreto, Jan M. came through with actual shots from inside the hotel's restaurant.
Jan M. thank you so much for your email, I am sure other readers of are blog will enjoy these photos as much as we do. Along with the photos, Jan sent us a couple of words of what she thought. Instead of paraphrasing, I thought I would just post the commentary in her exact words.
"…We had breakfast at the new La Mision in Loreto today. Much construction still underway but very nice features and finishes. Food was very good and attractively presented; staff is working out the kinks of a newly opened establishment…" — Jan M.
Clint and I will be heading up to Ottawa, Canada for Christmas festivities and a lot of snow from what we hear.
Any updates from sunny Loreto will be appreciated!