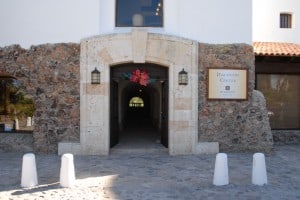 UPDATE: This real estate project has been cancelled.
There has been a slew of traffic in my inbox from the San Francisco Bay Area Loreto Bay Homeowners Yahoo Group during this holiday and all I can say is that I wish I could be in Loreto as well as in Canada. Ah, the limitations with only being able to be in one place at one time.
Al G. a fellow Loreto Bay Homeowner, wrote what I thought was a particularly interesting email regarding sales at the JW Marriott Residences just today which he has agreed to share with StarkSilverCreek readers.
If you recall, there have been several updates on this blog regarding JW Marriott Residences from information sent by readers and Mark Codiroli who was our Loreto Bay account manager and now a sales manager with JW Marriott Residences Loreto.
So far, six (6) units have sold with prices starting at $740K which I think is great considering where the real estate market is in both the US and Canada, primary markets for developments in Baja. According to Al G. no actual construction will start until at least 20+ units have been sold. The entire development is suppose to accommodate 201 units. This is a common practice in condominium-type developments in order to ensure proper momentum/demand before breaking ground.
Al G. also included some photos of the Discovery Center which give an even better sense of it to complement photos we have already posted.