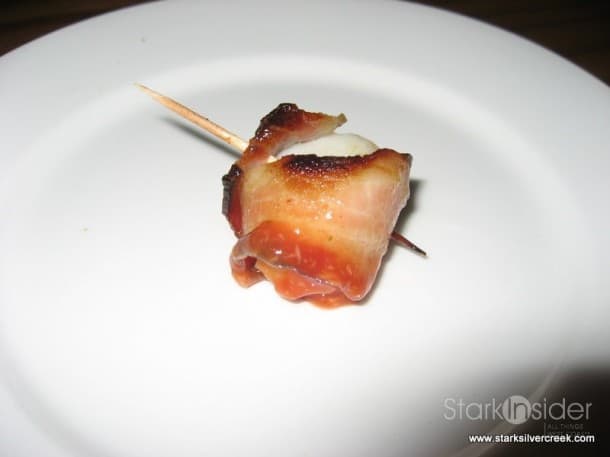 The Keg Steakhouse & Bar is another restaurant that I remember fondly from my earlier years in Canada. It is a casual place to hang out with friends and have a very good piece of steak or seafood.
The franchise started in North Vancouver, British Columbia in 1971. Since then it has expanded to 90 locations, predominantly in Canada with a few locations in the US…none along the US west coast.
According to Clint, in the 80's, The Keg went through a downturn where the food was sub-par and the service was mediocre. Then in the 90's it made a comeback with improved food quality, better trained staff and a more upscale look. In one particular location in southern Ottawa, The Keg has put an Outback Steakhouse out of business.
The evening we went to The Keg for dinner, they wouldn't accept reservations because they were already very busy. When we arrived, the wait was 45-50 minutes so we went to the bar area for some beers and wine.
The wine selection at The Keg is decent by Canadian standards, okay by California standards. There was a nice variety of wines by the glass. One thing I did find strange was that the vintage of the wines were not listed on the wine menu and I had to ask our waitress. All the wines were quite young so perhaps it was not as relevant.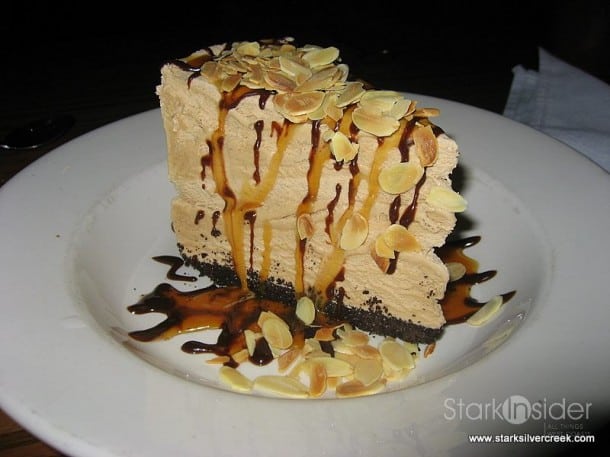 We all ordered steaks, medium rare. I had a filet mignon wrapped in applewood smoked bacon and Clint ordered a rib eye with mushrooms. The steaks were delicious and comforting with sides of potato and seasonal vegetables. We shared a side of sweet & spicy snap peas which were surprisingly good if you like foods with a kick to them.
As an appetizer, we ordered bacon-wrapped scallops with a zesty martini cocktail sauce. The scallops were cooked to perfection. The bread that came with the meal was nice and warm with a crispy crust and warm, fresh center. The butter was soft and easily spreadable, just the way I like it.
Finally for dessert we shared a Miner's icecream cake which got quickly devoured.