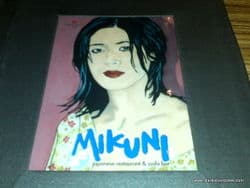 I was in Sacramento, CA this week speaking at a Government Technology event on Interactive Government.
The evening prior I stopped by Mikuni restaurant by recommendation of the concierge at The Hyatt in downtown Sacramento.
For a Wednesday night the place was bustling and I had to wait 25 minutes for a table. I was thinking of taking off to a more quiet venue but I was curious to try a place that was so busy on an usually quieter evening for most restaurants.
Their miso soup was just average and I think they know this as well because it was not even listed on the menu which had an extensive selection of nigiri sushi & sashimi and an even larger list of special rolls.
The service was great, our waitress had many tables she had to attend to and she was able to always make sure our table was well taken care of.
Thier sashimi was very fresh as was expected with the high traffic they seem to have.
However, what will bring me back is their 49er Roll ($10.50) which I have to say is one of the best sushi rolls I have ever had. This is a statement I don't make lightly as I have quite the refined taste buds for sushi having eaten more than my fair share of it so far.
If you like your rolls, swing by Mikuni if you are in Sacramento, CA.
Several Locations in Northern California (incl. Tahoe), Las Vegas, and Denver. The location I visited was at 1530 J Street, Sacramento, CA 95814. Phone: (916) 447-2112. www.mikunisushi.com

Entrance of their Sacramento, CA location. The entire restaurant has an industrial modern feel. There are very high ceilings with exposed pipes. A portion of the space is split into a second level. There are about three sushi bar areas in the entire restaurant and a trendy bar area.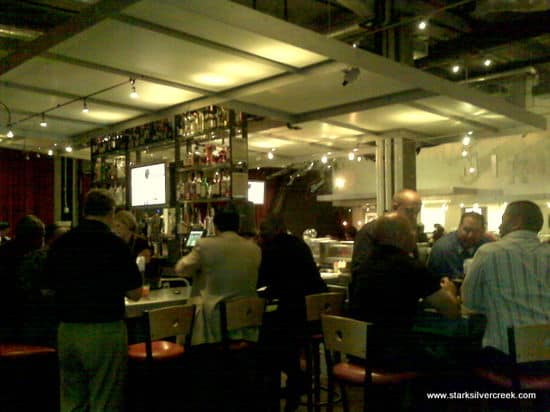 The bar area. A lot of people just hung out looking trendy in this area that is both for socializing and a waiting zone until a table frees up.