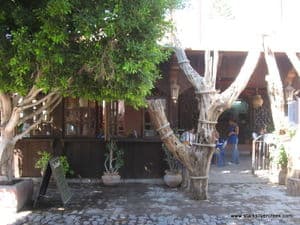 La Cascada Restaurante is located on one of the prettiest historic streets in Loreto.
Clint and I decided to stop in for a quick lunch while strolling around town on a Saturday afternoon.
The food was good and reasonably priced. The waitress was friendly and patient as I figured out what to order.
I ended up ordering tortilla soup (40 pesos) and two Ceviche (by tostada) (15 pesos each). I can't recall what Clint had and neither could he, all we remember was it was good as well.
It was a great place to people watch as tourists and locals strolled up and down the streets. If you are looking for a comfortable place to relax and linger, La Cascada is a great choice.
La Cascada Restaurante
Mexican, seafood
Salvatierra & Zapata s/n
On the corner, a block from the Mission de Loreto.
Col. Centro
Loreto, B.C.S. 23880
(52) 613 135-0550
www.restaurantlacascada.com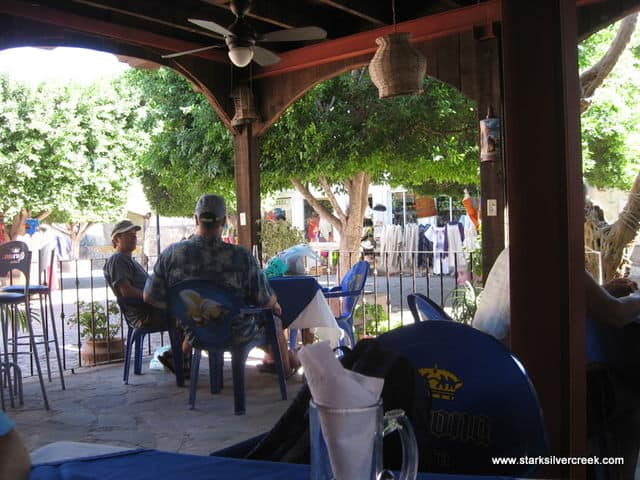 Looking out into the streets from our table.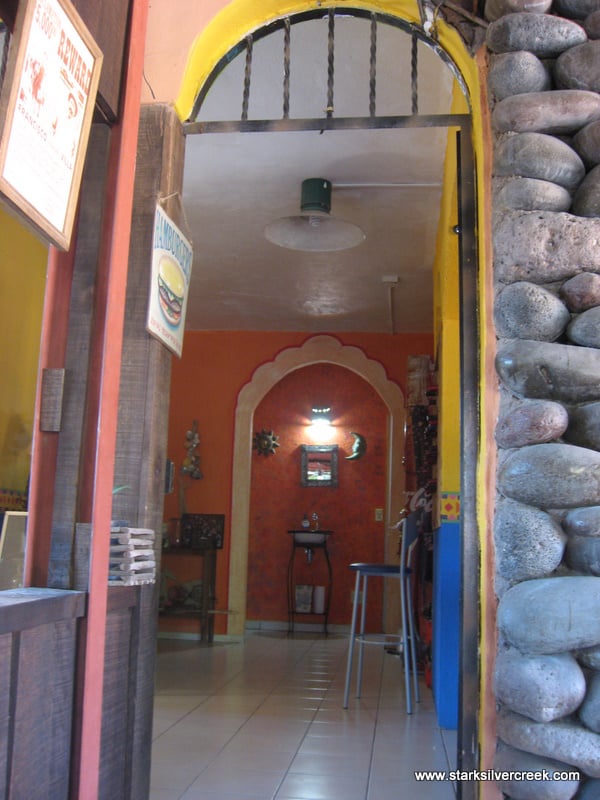 View into the inside of the restaurant. On nice days, restaurant patios are much more popular than interior eating areas.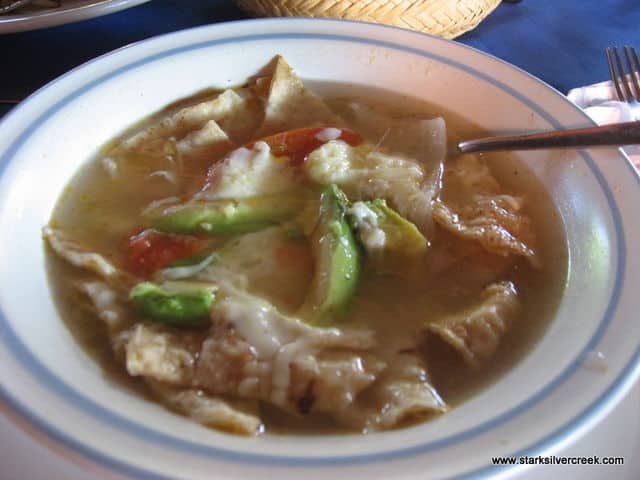 Tortilla soup. I have a thing for tortilla soup whereas Clint doesn't really care for it. This tortilla soup was unique – not tomatoey at all, more of a flavorful chicken broth. The avocados were fresh and the cheese and tortilla which amalgamated at the bottom of the dish was absolutely yummy. Very hearty soup.

Menu for breakfast and lunch.