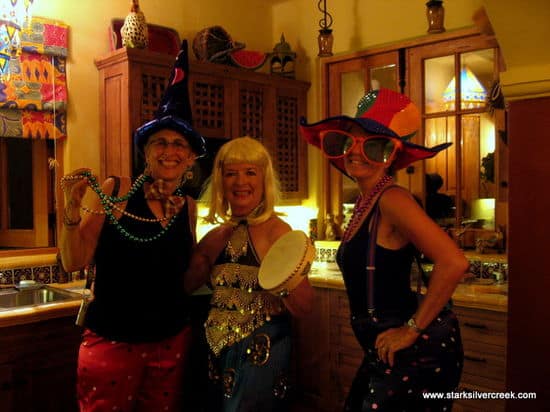 Paula opened up her beautiful Bohemia for a Halloween fiesta.
This past Friday, Clint and I crashed a Founder's neighborhood potluck party at Chez Paula's. We didn't have costumes so Paula snapped her fingers, shook her tambourine and whipped up a furry Russian hat and the mask of none other than the great Zorro.
From the photos, can you guess who got which costume?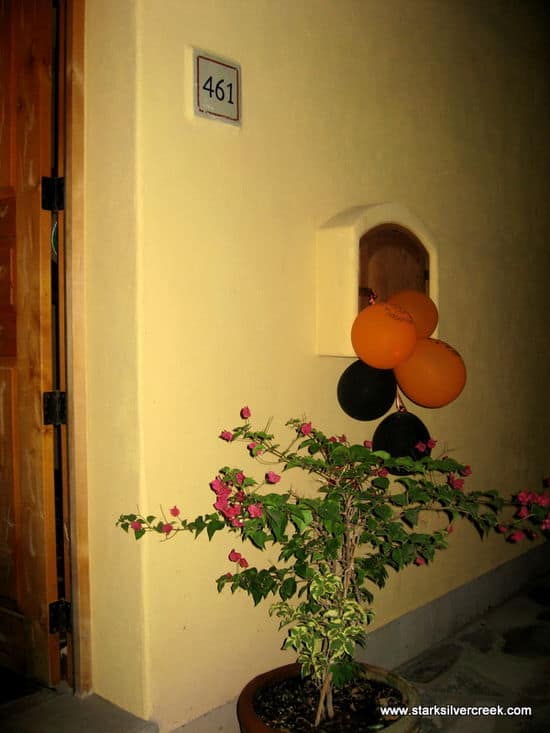 Entrance to the party.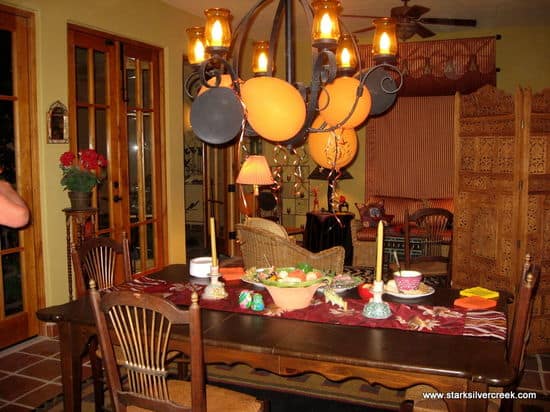 Great table setting. The orange and black balloons add a festive flair.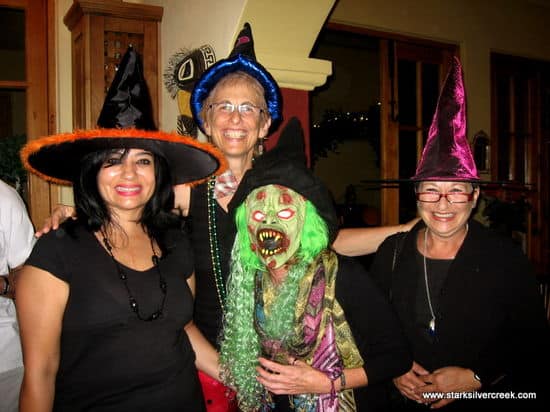 The pointy hat club. We had several witches at our party – some quite ghoulish.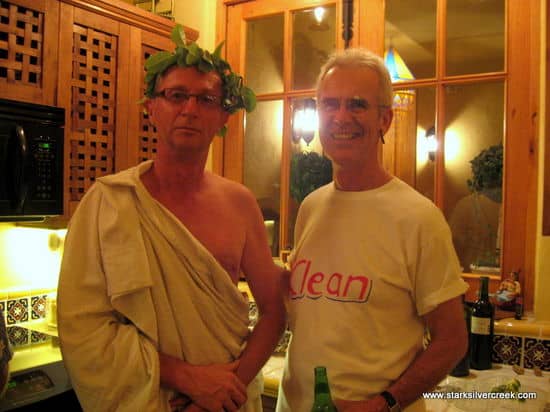 Who knew Caesar and Mr. Clean were connected. This could be fatal to both their political careers.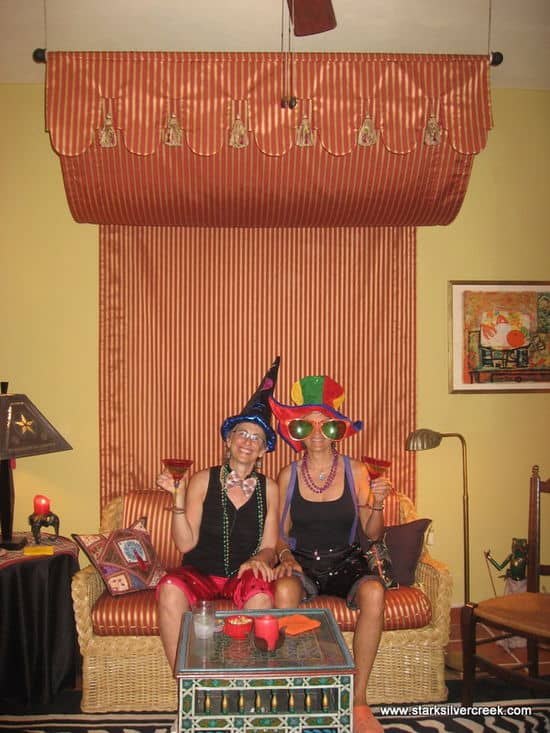 Somehow the clown outfits transformed this part of the living room into a whimsical circus tent.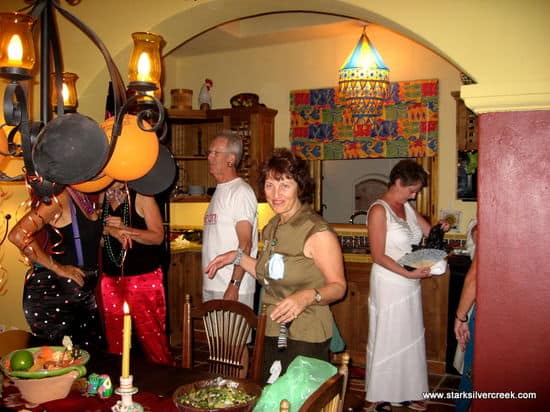 I spy with my little eye, Mr. Clean and Static Cling.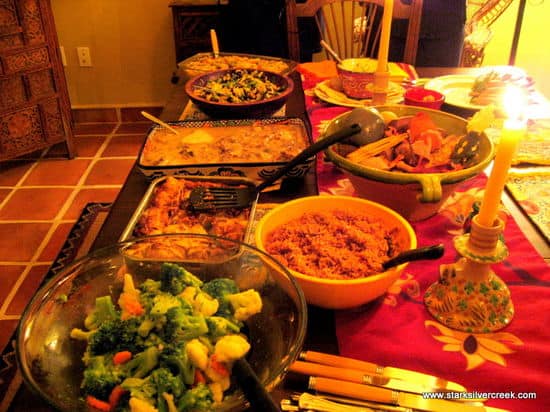 Quite the feast at this potluck. Clint and I were not able to get a photo of the deserts, we were too busy eating them!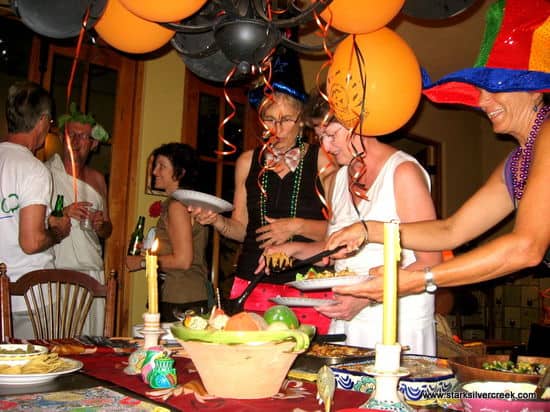 Whether you are a clown or a Roman princess, you have to eat.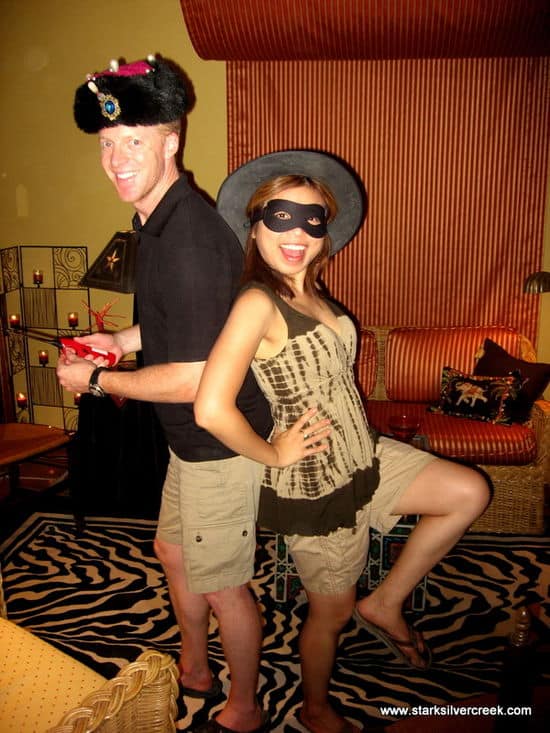 So…if you can't guess who ended up with which costume, please see your eye doctor or a psychiatrist.
Thank you Paula for hosting such a wonderful party. Clint and I had a lot of fun. Your home is gorgeous darling!