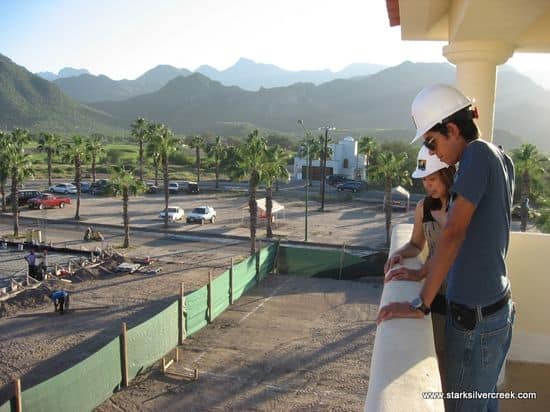 Jesus does a great job always meeting us when we are down in Loreto Bay to show us around. He is always cheerful, helpful and understanding.
I mentioned in an earlier post that the construction of our site is moving along quickly. The last set of photos were from the first day we were in Loreto, Thursday. This set is from the Friday. You will be able to see the progress.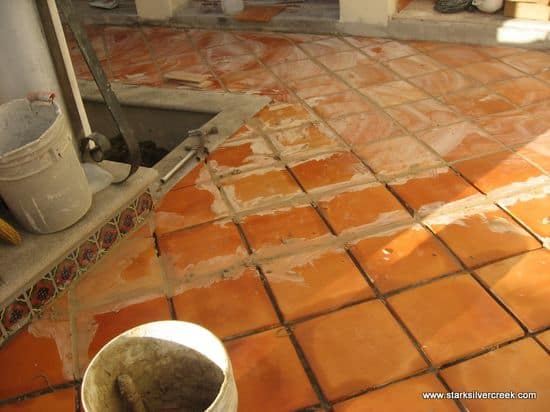 The courtyard tiles were being installed when we visited our place on Friday. I was concerned because I had gotten the upgrade for the inset tiles and didn't see them here. I emailed Jesus when I saw this and even took a photo and emailed it to him. He surprised us by showing up on our site. The Ginax contractors explained that they actually cut out the squares for the inset tiles after the saltillo tiles are set first. Strange but figured they were the experts on this.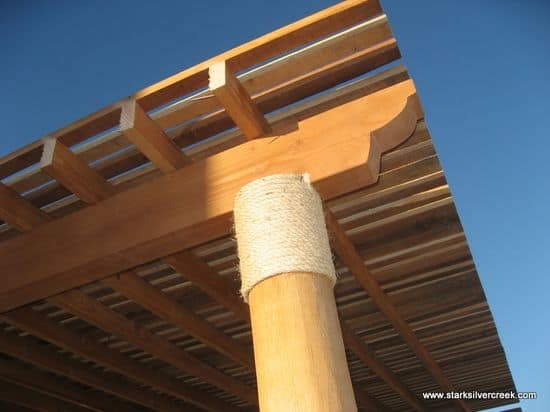 The pergola is now complete with the top wooden slats in place.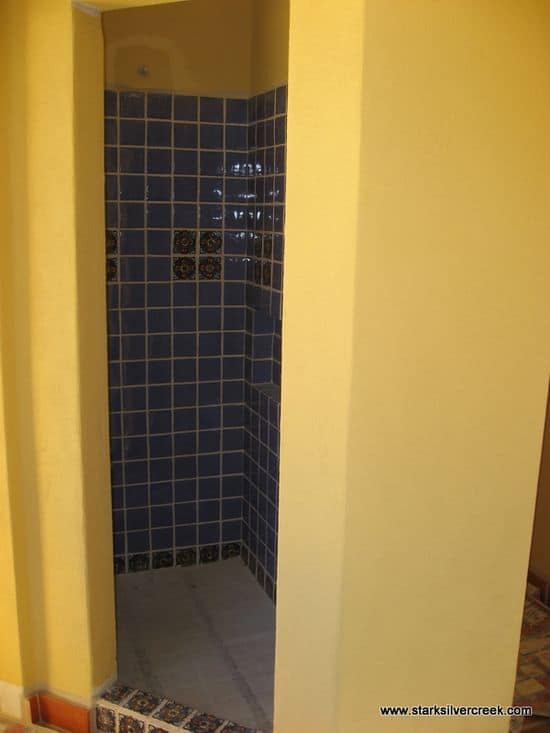 The shower blue and decorative tiles are all in place now.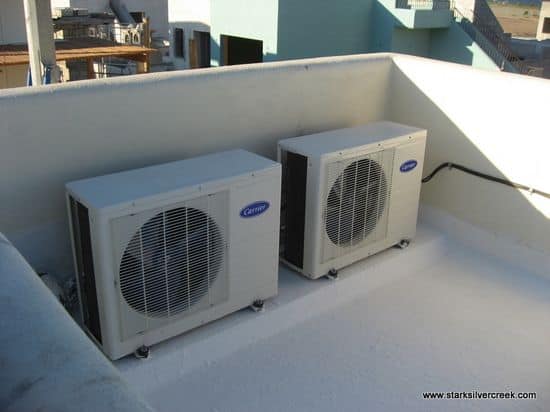 The air conditioning units are installed on the roof. There are three of these units; one for the 2 bedrooms and the other for the great room.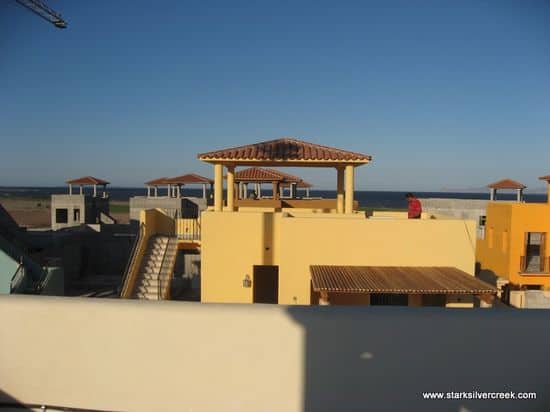 Clint and I always like to end any visit to our home site with some time in our viewing tower looking out to the mountains and Sea of Cortez.