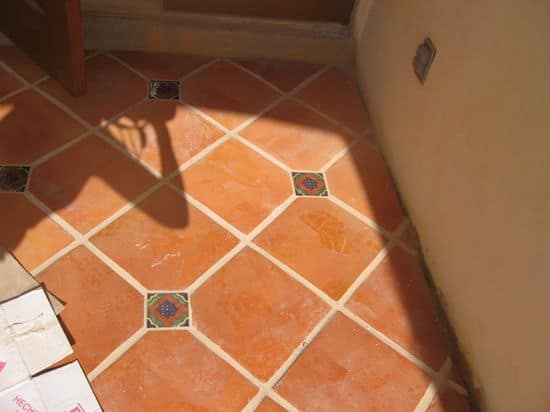 Our courtyard tiles now have the beautiful inset option I had requested.
Jane and Sharon must have sensed that Clint and I would have Loreto Bay withdrawal after we returned so this past November 6, they sent us some more photos of our place.
After all the progress on our home while in Loreto Bay, we were surprised to see the pace had kept up in the couple of days since we left. Here are the photos with quite a bit of progress.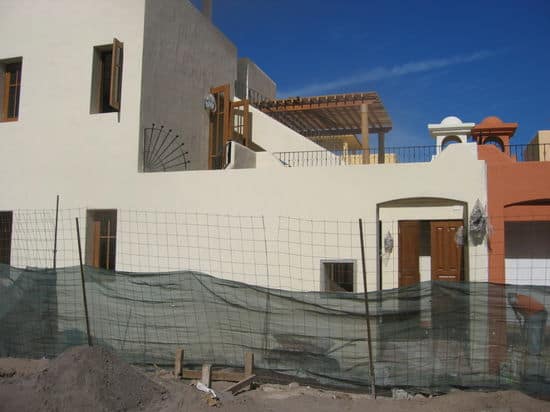 From this photo, you can see that many of the doors and windows have been installed.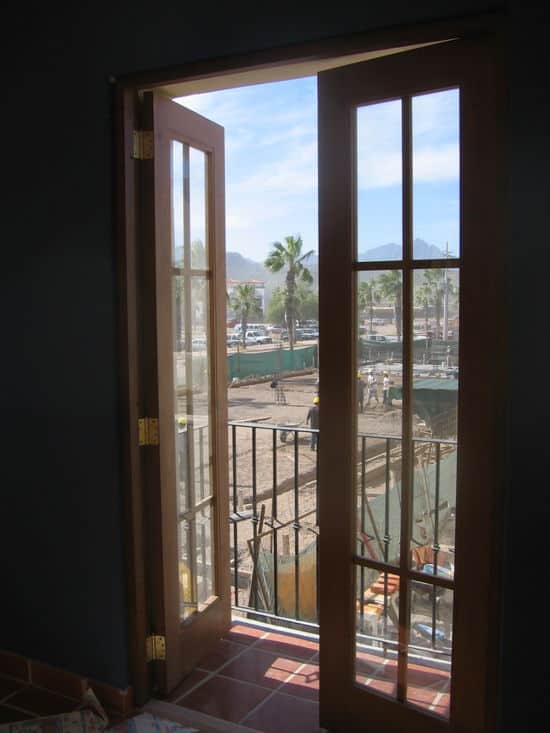 Close up of the doors leading to the Juliet balcony.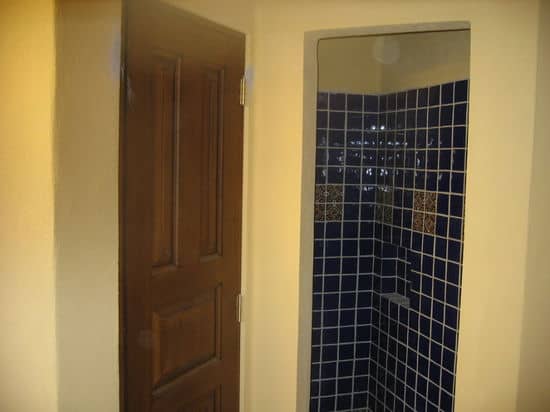 The doors to the toilet room are also in place.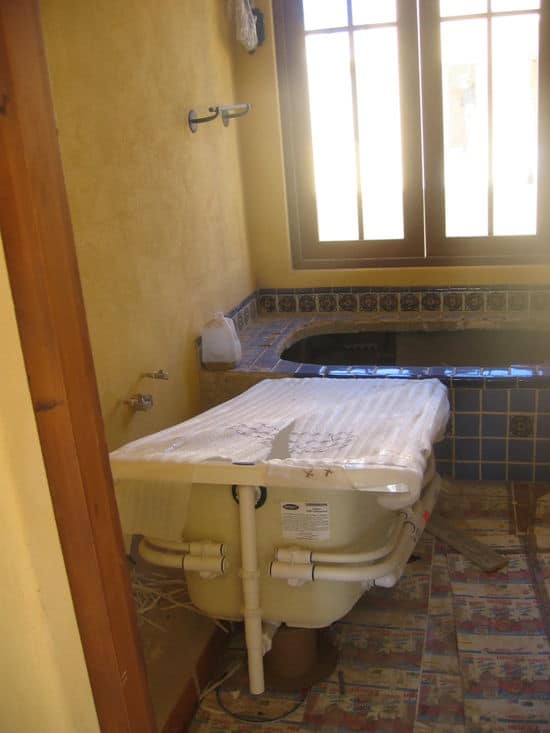 Surprise! Our jetted tub has been delivered – a good sign that yes we are getting this option that we had signed off on.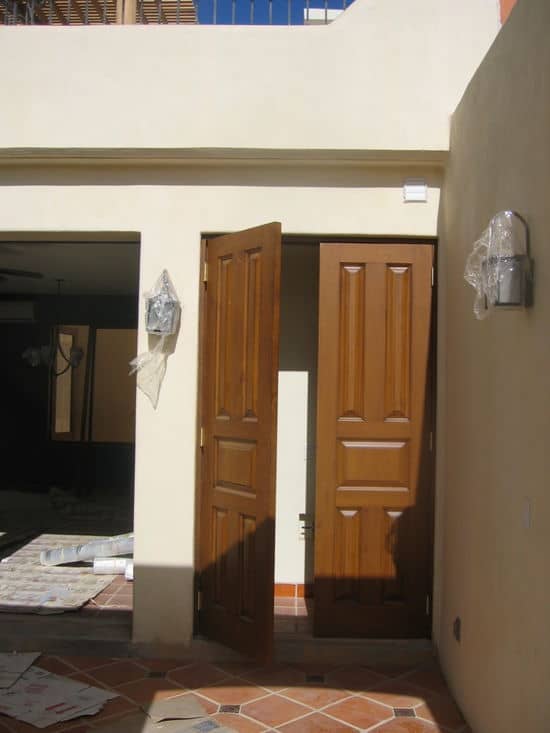 Doors to our laundry room. You get a good sense from this photo as well of the effect the insets have in adding even more character to the courtyard.