Caymus Vineyards
Address: 8700 Conn Creek Road, P.O. Box 268, Rutherford, CA 94573
Phone: 707-963-4204
Tasting: By appointment only. Call 707-967-3010. They were booked several weeks out when we stopped in so you do need to make reservations.
I was initially introduced to Caymus Vineyards while flipping through a copy of the Wine Spectator. WS always has a summary of the their picks in categories such as best value, most collectible etc.
In this particular edition, the Caymus Cabernet Sauvignon Special Selection was listed in the most collectible category. Between Clint and I, we will both agree that I am the wine collector, and he the wine taster.
If you are looking for a Napa original, Caymus Vineyards is a good place to look.
The winery started off as a fruit orchard by the late Charlie Wagner. It was a time when most of Napa was covered in fruit orchards and vineyards were the clear minority. He and his son, Chuck, founded Caymus in 1972 having slowly replanted acres of his farmland with Cabernet clones. The winery is now run by Chuck who took the helm in 1984.
It occurred to me on our last trip to Napa, I had yet to visit the winery that holds the record of having the only wine ever to garner Wine Spectator's "Wine of the Year" two times (1989, 1997).
So before the harvest party at Ehlers Estate, we dropped in on this very modest tasting room of a winery that has a semi-cult following. Caymus is all about Cabernet Sauvignon. They produce two Cabernets a year, a Cabernet Sauvignon and a Cabernet Sauvignon Special Selection. The latter is meant to be aged longer…a quality valued by any collector.
The Caymus cabernets are definitely a solid, classic pick for any wine cellar.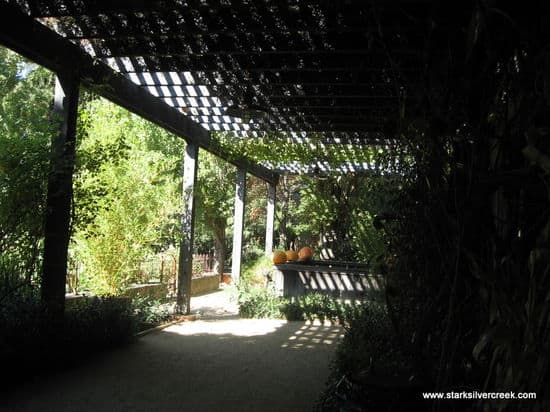 Only a small number of tastings are done everyday and they book up quickly. A typical tasting takes about 40 minutes.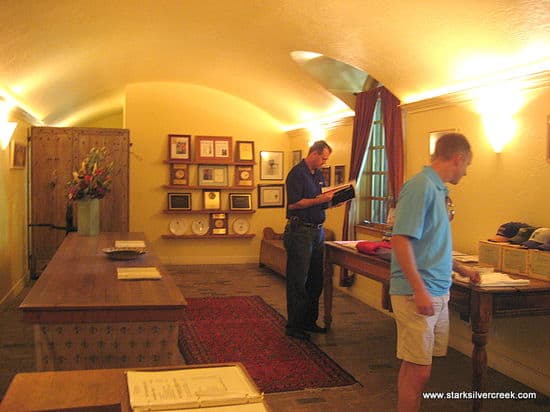 Very modest tasting room. Charming but mimimal…one gets a sense that at Caymus, it is all about the wine.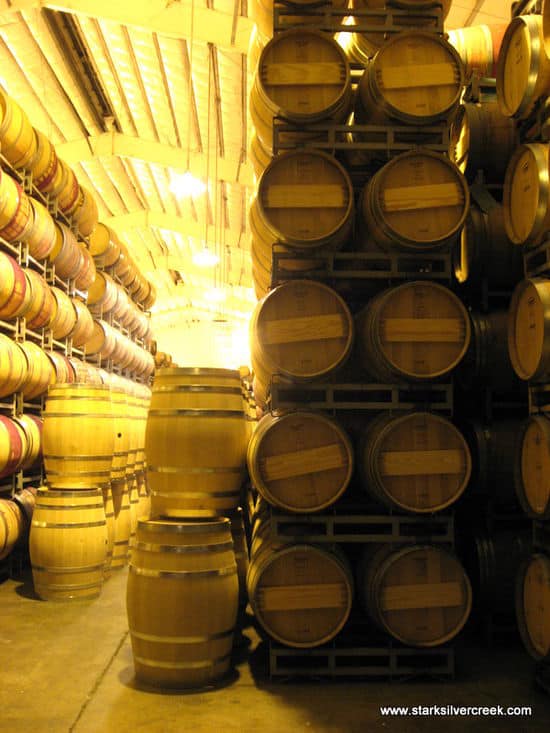 The barrel room right behind the tasting room. Caymus Vineyards does not stock any library wines. To get those your best bet are online purveyors.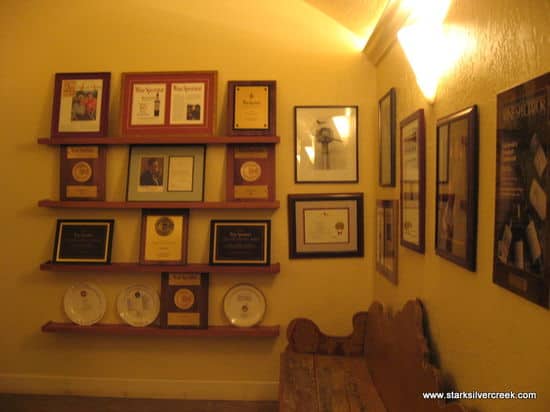 For a winery that only produces two wines a year, they have plenty of accolades. I love the rustic furnishings of this room.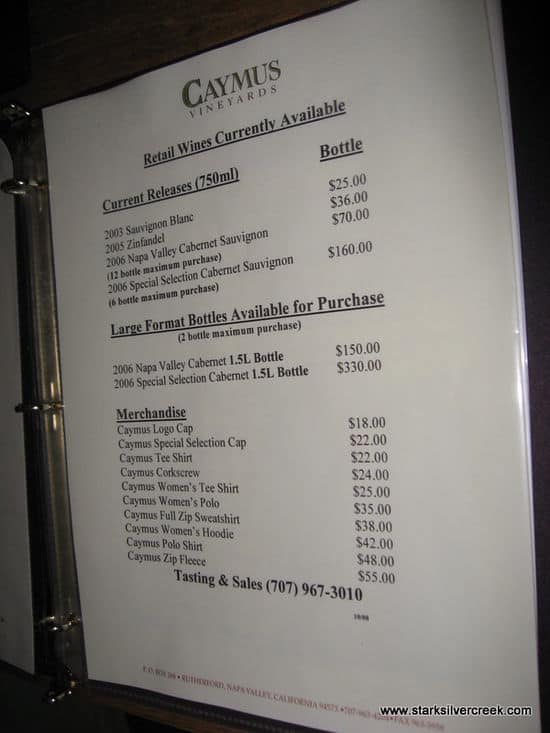 Pricing of the wines. Some wineries will have wines you can only get at the winery. With only two wines released a year, Caymus sells both through online, retail and restaurant channels. Pricing are on par or a little higher than one can get online…but then there is the instant gratification of purchasing and getting the bottles right away.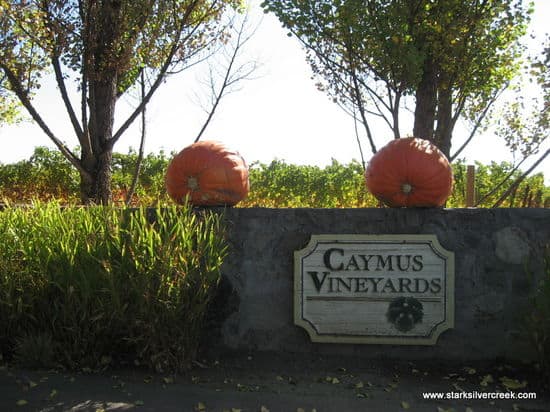 I snapped this photo as we were leaving. Yes, I was able to add to my wine collection that day.