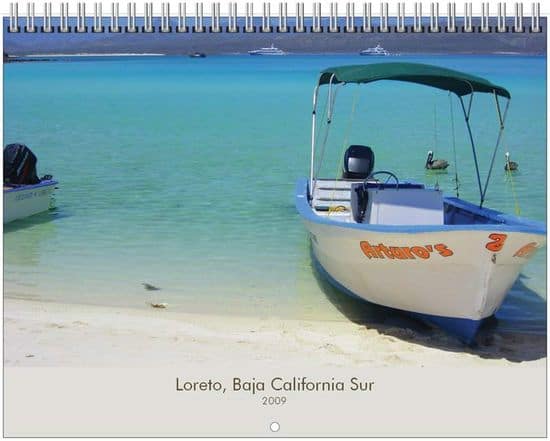 What I really like about this blog is that Clint and I can be just talking about random things that happened in our day or week and all of sudden one of us would get an idea and the other would start building on it.
The idea for a 2009 Loreto Calendar to support a worthy charity, Animalandia started while waiting at LAX for our connecting flight into Loreto. Hate to say it, but when you get Clint and I trapped in one location, dangerous things happen.
It first started with us reminiscing about the one year when Loreto Bay surprised all the homeowners with a calendar.
Then we said, "What is stopping us from producing one ourselves?"
We thought since it was near the holidays we would share it with all others who are passionate about Loreto and donate net proceeds to a charity…but which one? This is when Jane L. while down in Loreto, convinced us that Animalandia would be a great cause.
So here it is Ladies and Gentleman, hot off the presses and ready to be gifts, stocking stuffers or just because. When you order one of these puppies, know that all net proceeds will go to Animalandia. Clint and I will personally stuff and mail it out to you or a recipient with some elbow grease and Loreto cheer.