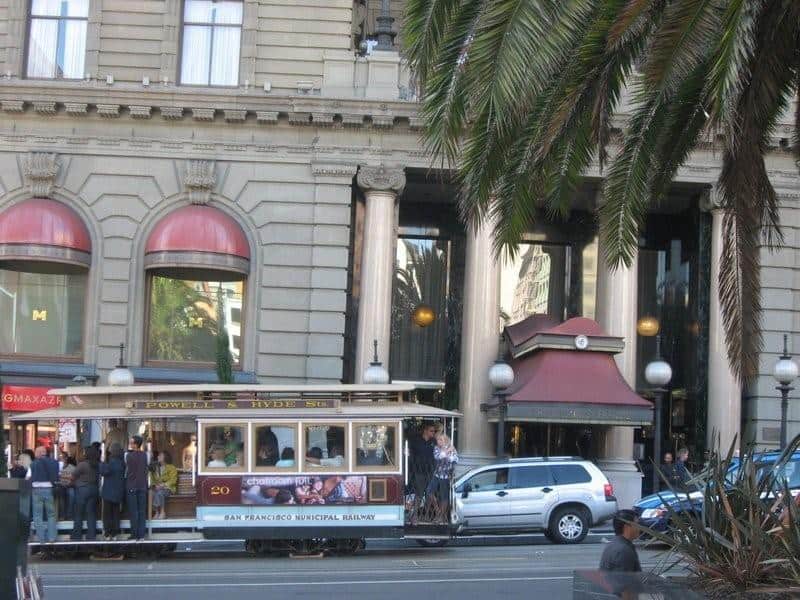 In front of the Westin St. Francis where the show was held and where I stayed.
Bow Hon Restaurant
850 Grant Ave, San Francisco, California 94108 (Chinatown)
Phone: 415-362-0601
Prices: $2-4 for each dim sum dish, $7-20 for each a la carte dish, $10/person for dinner specials
Rating: 7.5/10
This past week, I was in San Francisco for the annual American Public Human Services Association ISM show. The show was fantastic and I met some very passionate people who are doing incredible things in government.
I also took the opportunity to explore San Francisco which is only a 60 minute drive north of San Jose. San Francisco is a colorful, exciting city that is a world-renowned tourist destination. Unfortunately, because it is so close, I take it for granted and never really make it up to this city as much as I should.
I was able to catch about 2 hours of free time between my arrival at the Westin St. Francis and the first session of the conference last Sunday. I was able to take in some of the sights of the city and also had a delectable lunch at Bow Hon, a little restaurant in Chinatown.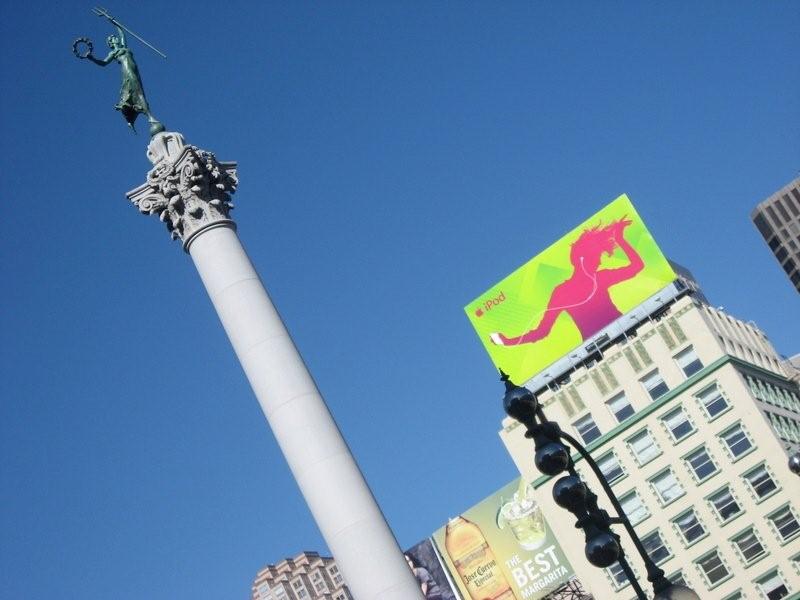 View while standing in Union Square. The Apple iPod ad really stands out against the San Francisco skyline from my hotel room.

There was an art show in the middle of Union Square. Some interesting modern and traditional paintings and photography.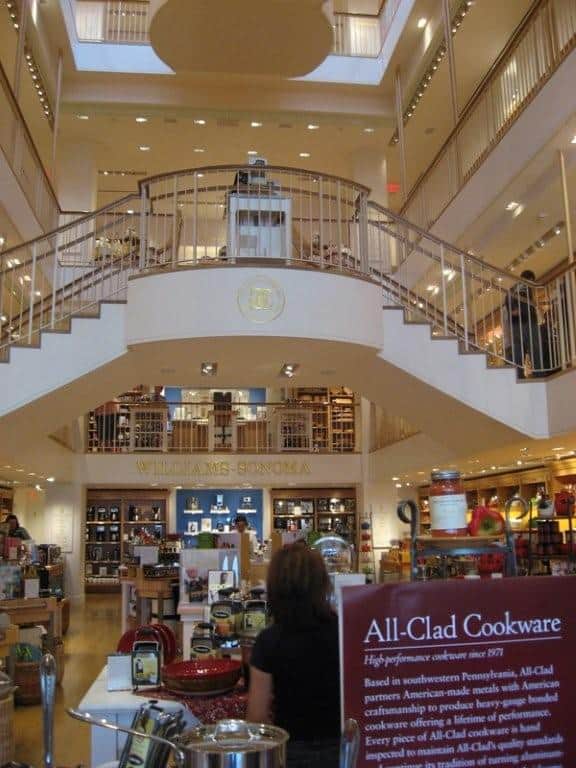 I just had to stop by the Williams-Sonoma shop which I think is one of their flagship stores. It was four stories of culinary equipment heaven.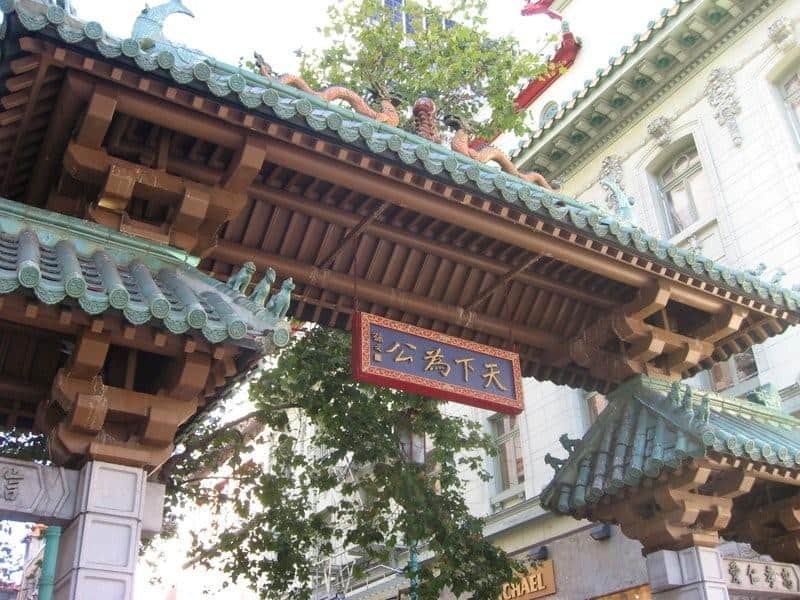 Front of Chinatown. I was hungry and what better place to catch a great meal than in Chinatown. It took a while to find just the type of restaurant I was looking for, something locally operated. There were a lot of tourist traps along the main corridor but if you venture to the side roads, you will hit some authentic stores and restaurants.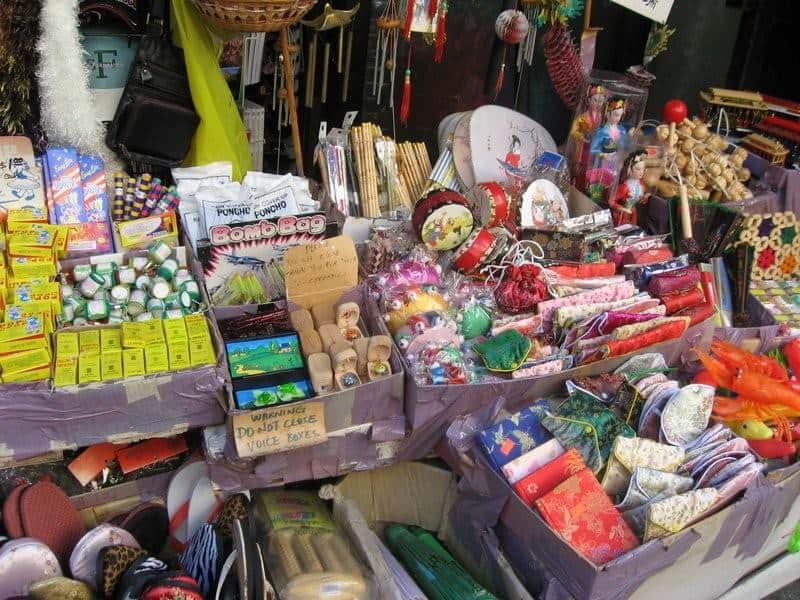 Trinkets on sale at a shop on the main road. Incredible the amount and selection of merchandise along the road. Definitely a great place to pick up some unique stocking stuffers.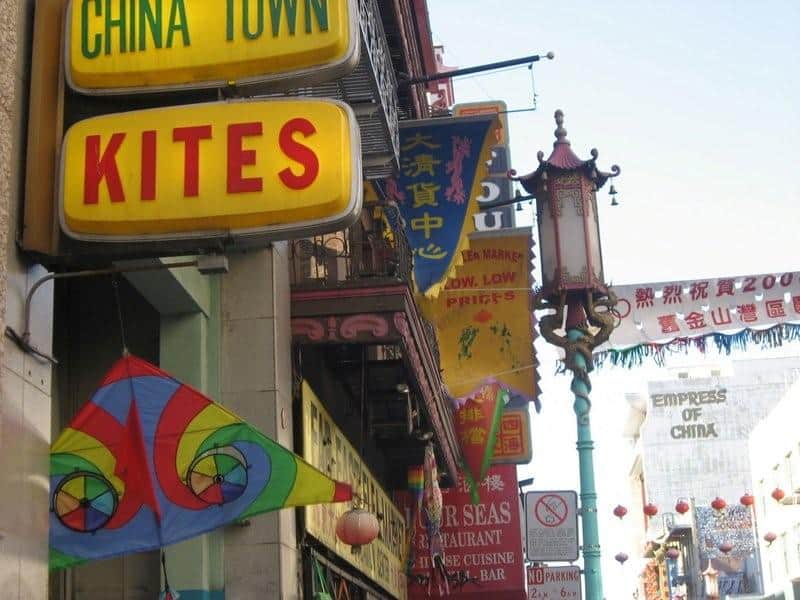 A mosaic of signs along the street.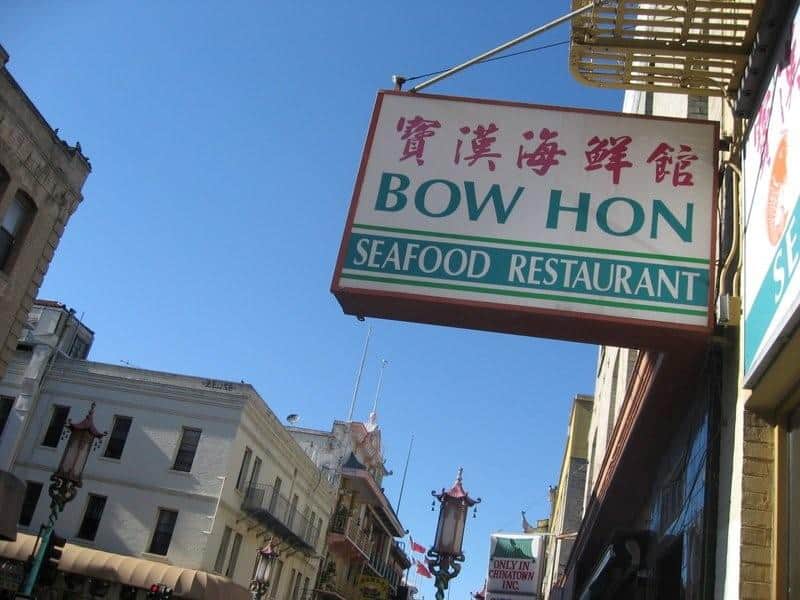 I finally stumbled on this restaurant which did happen to be on the main street of Chinatown. It looked quaint, simple, and clean. Didn't feel like any fancy fare for lunch. The menu looked yummy. I did notice there were a lot of sushi restaurants in Chinatown… did not try any of them but didn't notice these on my past visits and wonder if it is a recent phenomenon.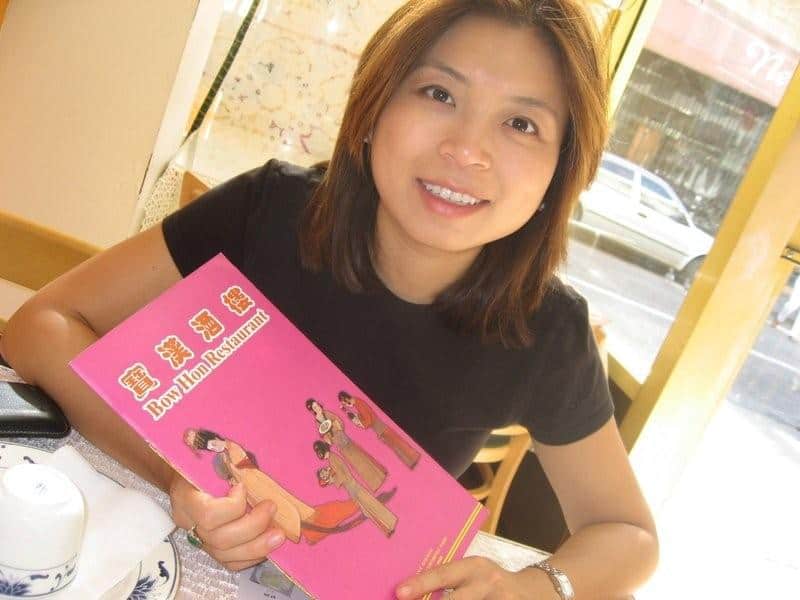 Getting ready to order. I finally decided to try their Dinner Special. Their dinner specials are reasonable, costing about $10/person and include multiple courses.

First course was Wonton Soup – it was a comfortable yet refreshing start to lunch. I was starving at this point and the soup tasted especially good. The mixture of pork and shrimp (I think) was flavorful and wrapped in delicate wonton skins.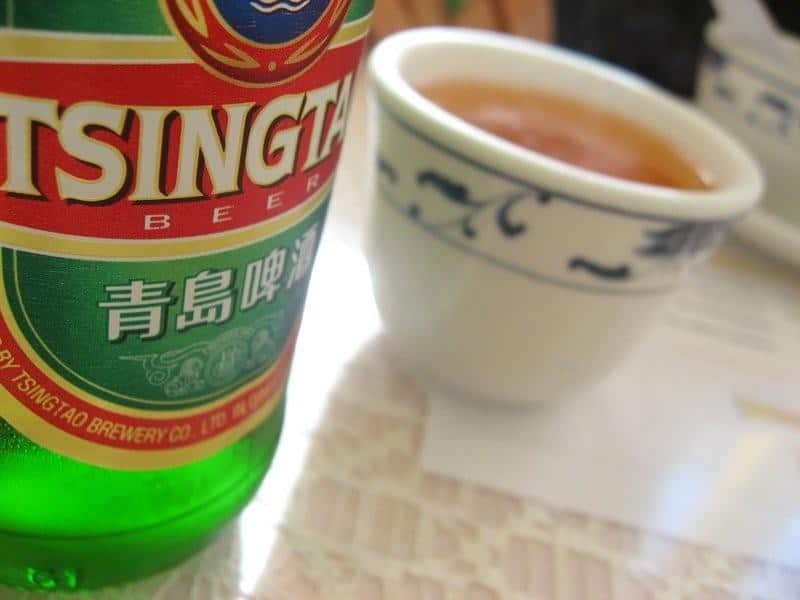 Beer is available for $3.50 which is reasonable. The restaurant seats people on the first and second floors but for lunch it seemed only the first floor was open which at capacity could probably seat 30 people. From the table I was at, I could get a clear view into the commericial kitchen.

Spring rolls, a staple. This appetizer was especially hot and fresh when it arrived on the table. It tasted like it was just scooped from the fryer, popped on the plate and rushed to our table.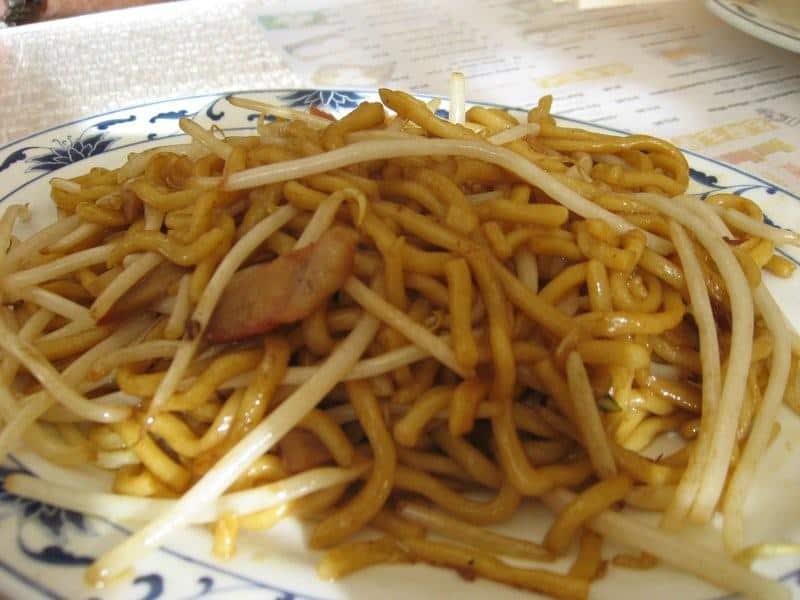 Fried egg noodles – very delicious.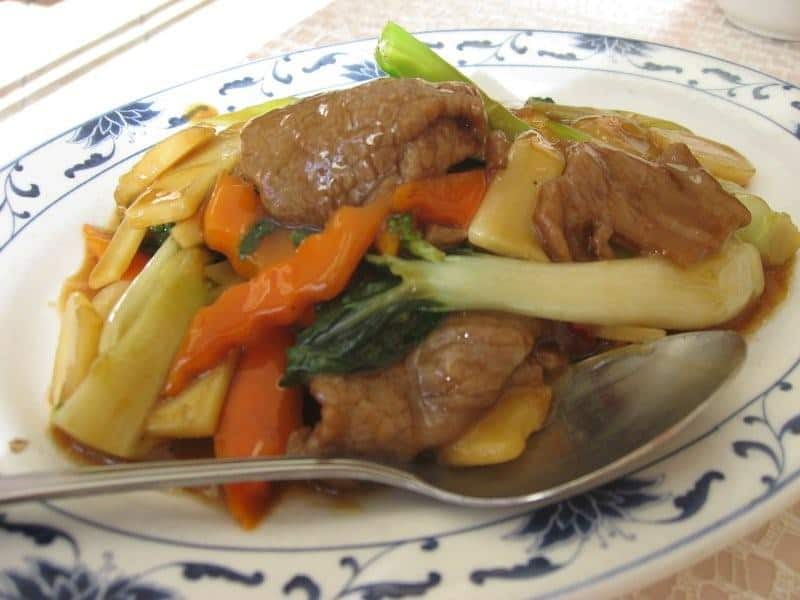 Beef and vegetables dish. The beef was tender and the sauce was flavorful. All the dishes mixed well.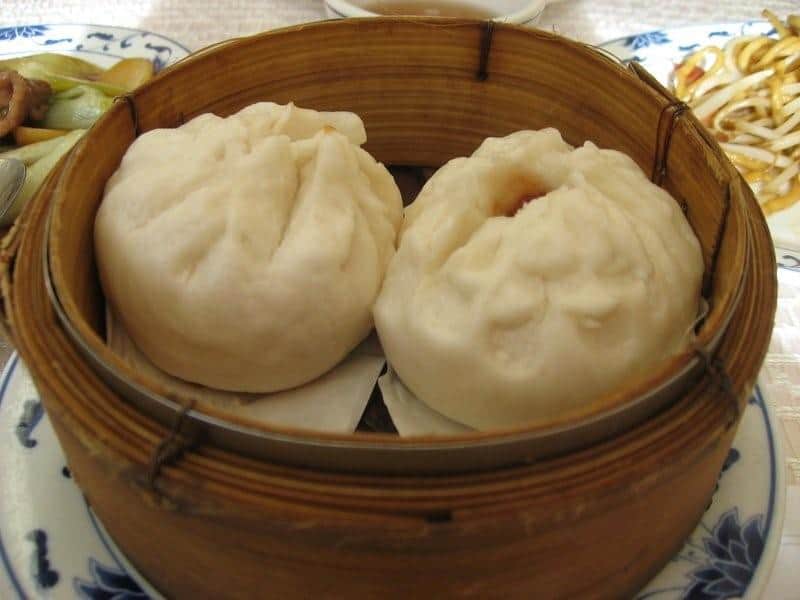 Barbeque pork buns. This is a dim sum dish and was not generally available by the time I had arrived at the restaurant. The waitress was smart and understood customer service. Instead of telling me I couldn't have it, she told me it was possible but there would be a $1 surcharge on top of the regular $2.50 for the dish. I had cravings for these pork buns (memories of childhood, I get similar cravings for egg custard tarts and conge too) and glady paid the surcharge.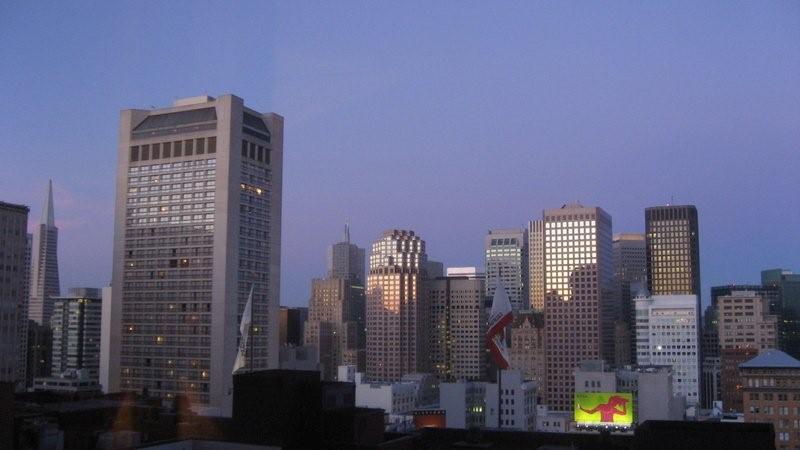 Evening view from my hotel room. The Apple iPod ad really stands out.
The quick 2 hour tour was a lot of fun and inspires me to take the Caltrain up one weekend and do a full tour with Clint. Bow Hon is a great restaurant, the service was courteous and the food is good. It is not a fancy place, but if you are looking for value and Chinese food that hits the spot, definitely stop by.