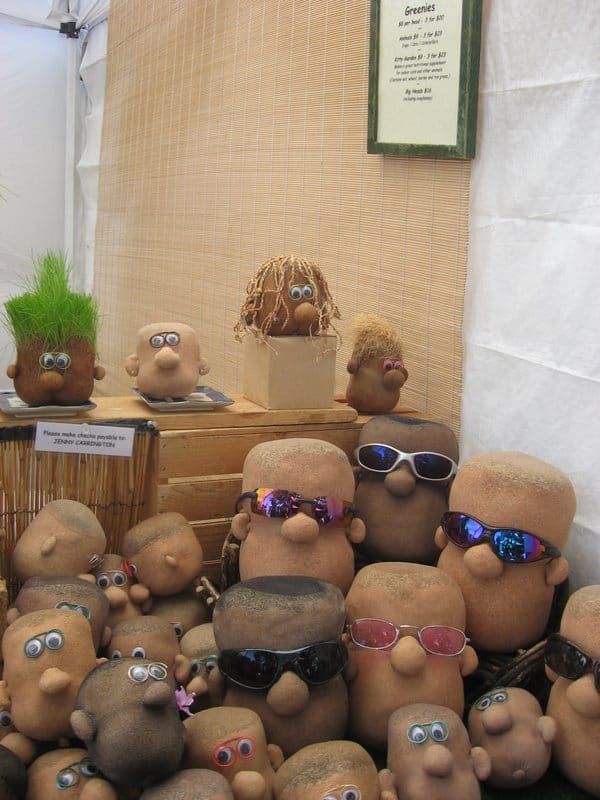 Potato heads at the Los Gatos art & wine festival.
Last weekend, Clint and I were fortunate enough to catch the Los Gatos' Fiesta de Artes organized by the Kiwanis Club. The annual event is similar to the many art & wine festivals that hit the Bay Area during the warm season. The event took place August 16-17 from 10 am – 6 pm and admission is free.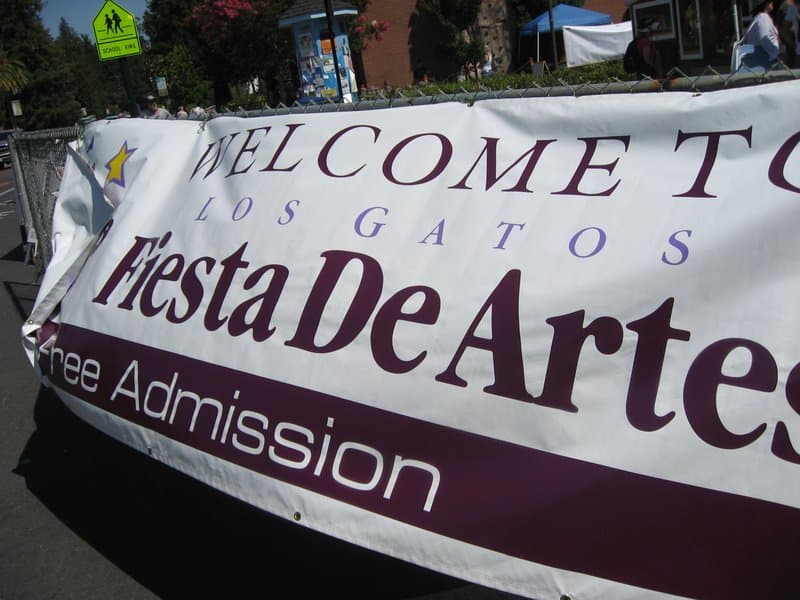 Entrance of the Fiesta de Artes. Admission is free!
There was great food from a selection of Los Gatos restaurants with proceeds going to support The Teen Center, live music, wine and of course unique art work and crafts.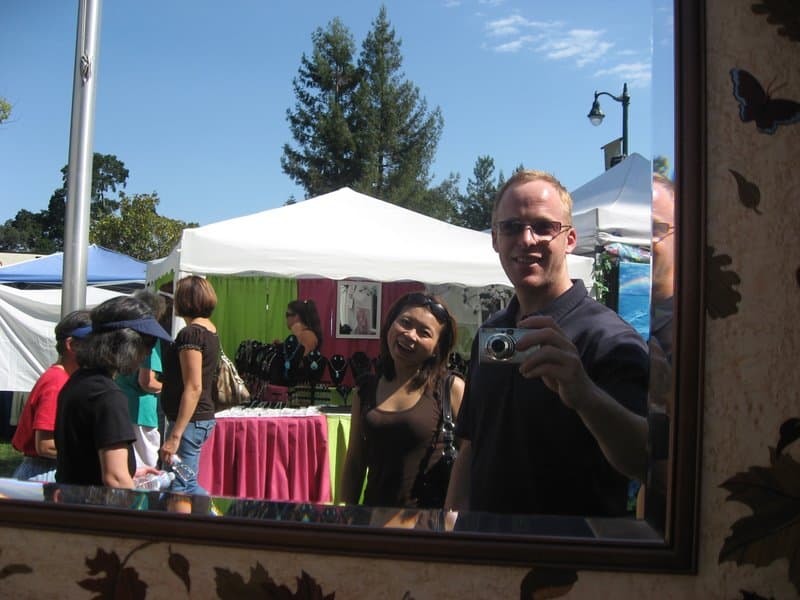 Clint & Loni, self portrait. This mirror has elaborate wood inlays.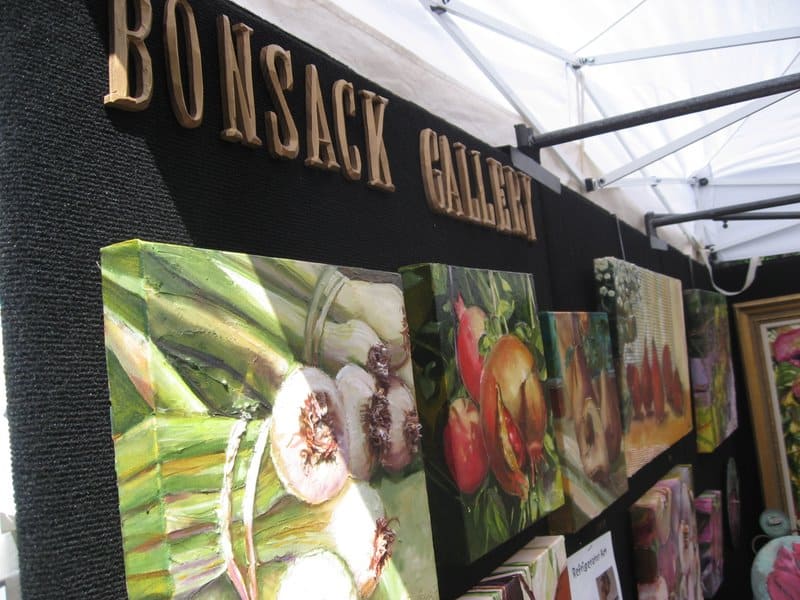 Oil paintings of various fruits and vegetables. I liked these vibrant pieces but Clint was not crazy about them.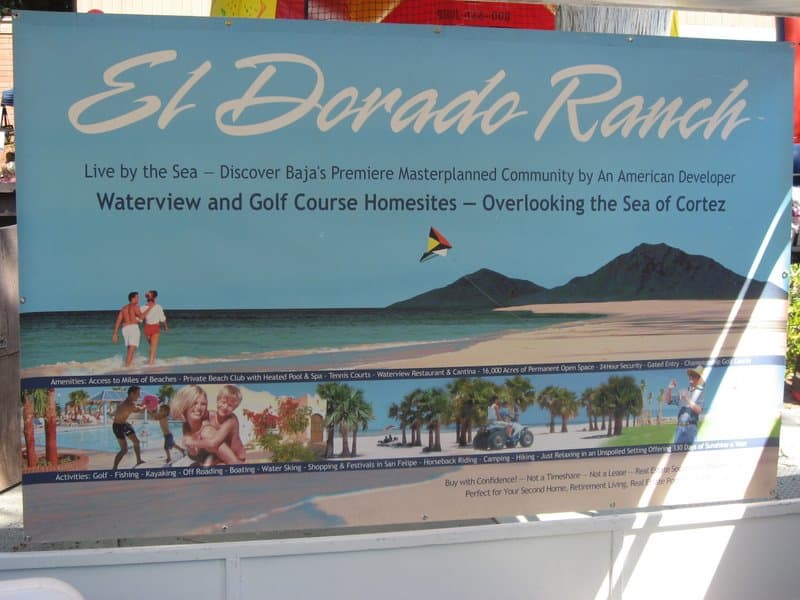 There was a booth promoting El Dorado Ranch, a development near San Felipe on the Baja Peninsula. One gets there by flying into LAX or San Diego and driving down (~2 hours). We got some additional information and were invited to an informational dinner late August. We may check it out and report on the details of this development.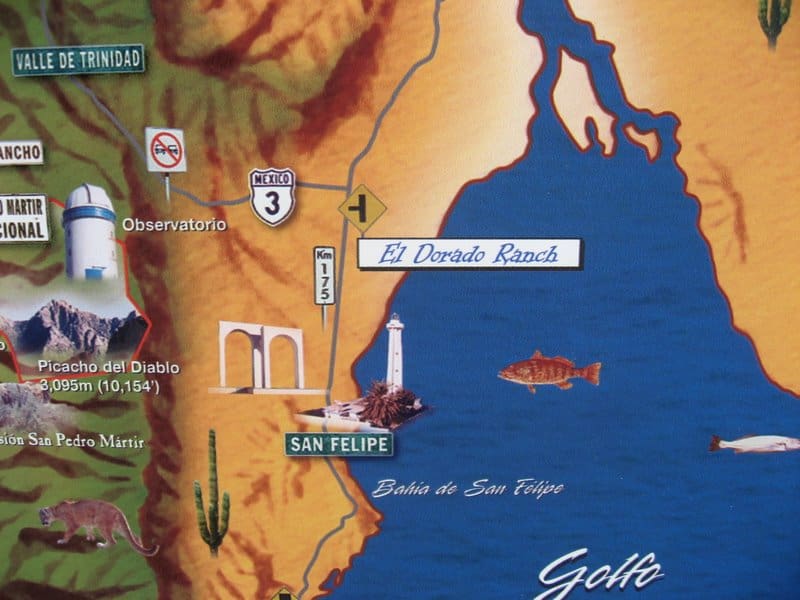 Locaton of El Dorado Ranch, along the Sea of Cortez, north of Loreto Bay development.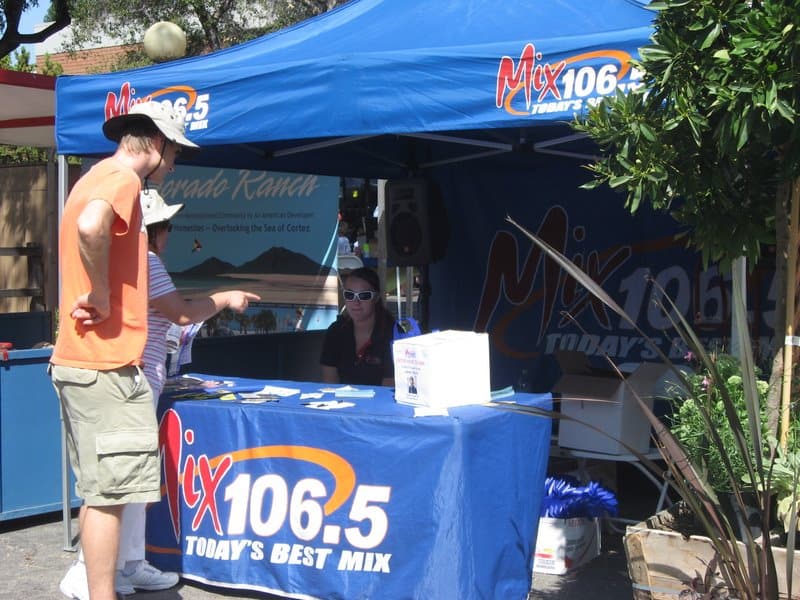 The radio station Mix 106.5 was there. I listen to them every morning driving to the Adobe office.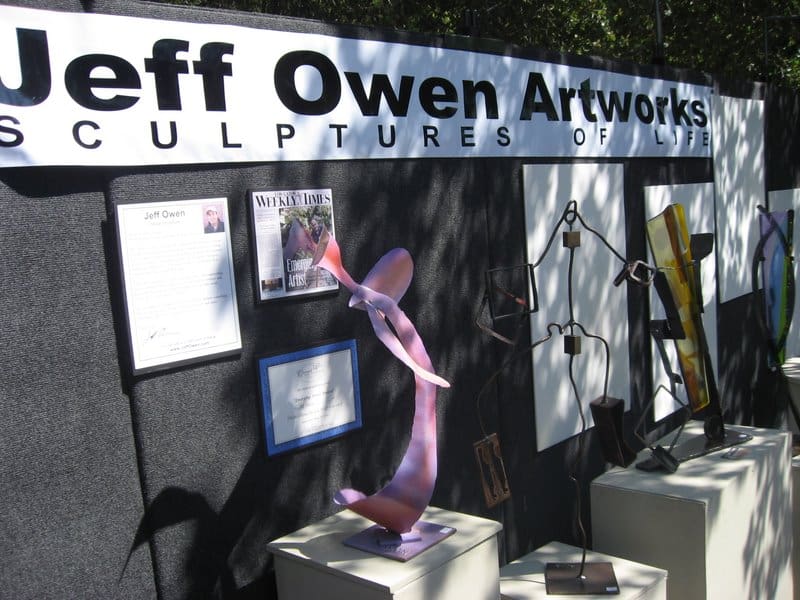 Interesting sculptures, not our style but did get Clint and I thinking about getting some 3-Dimensional artwork for our home.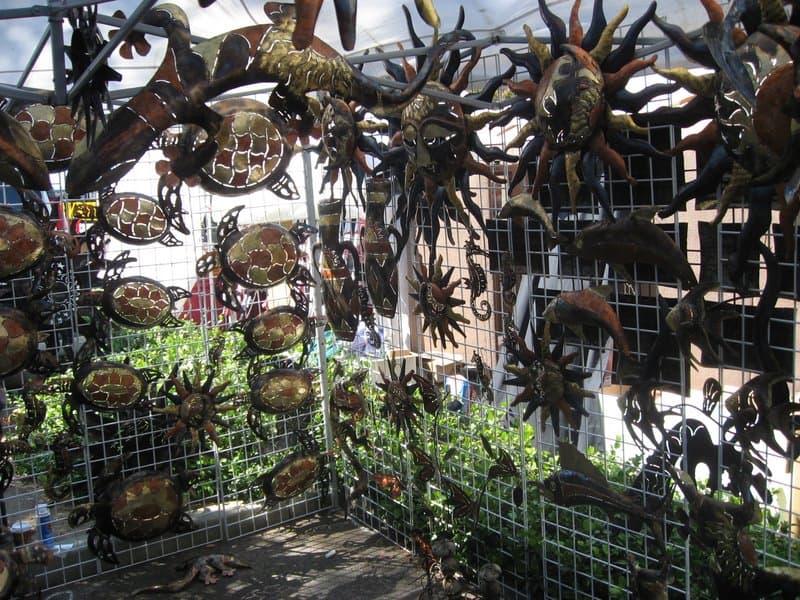 Metal artwork. We have seen similar styles in the little stores in Loreto.

Beautiful glass artwork made into jewelry. We ended going back to this place and getting a birthday gift.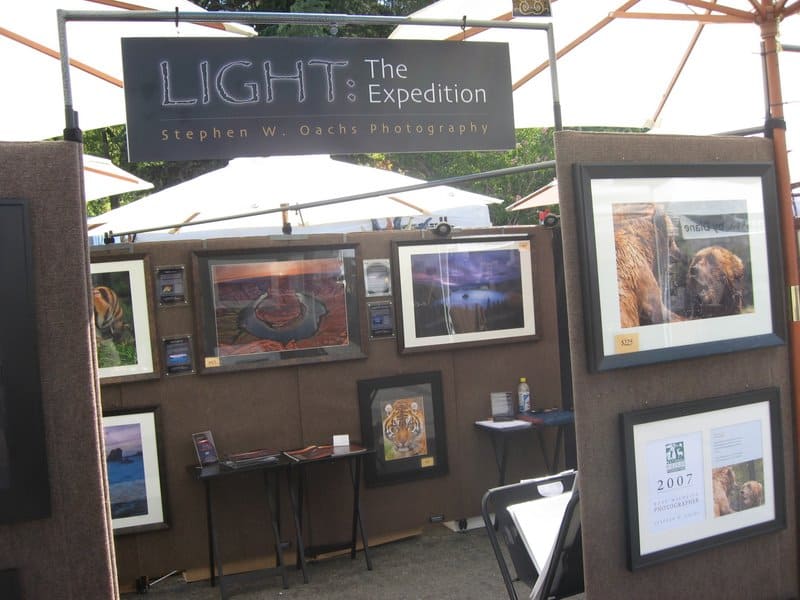 Some breathtaking photography.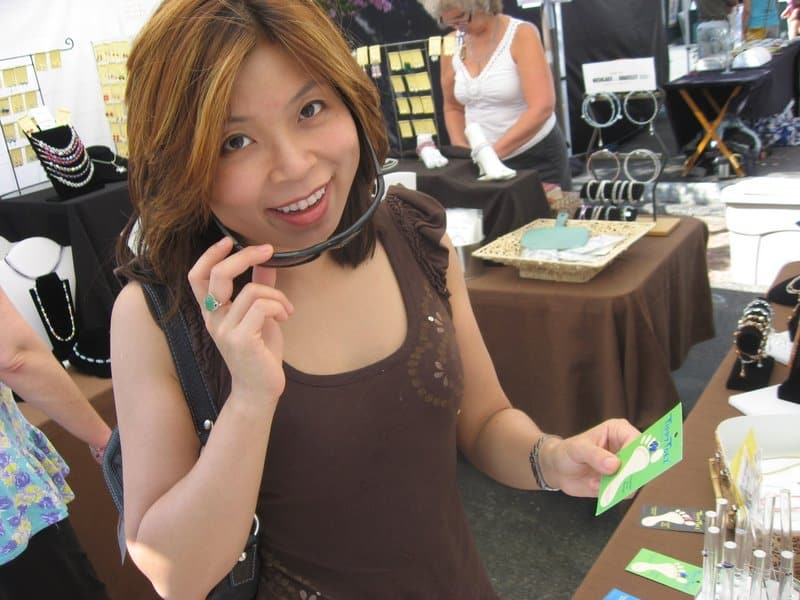 Still shopping for gifts – examining some pretty toe rings.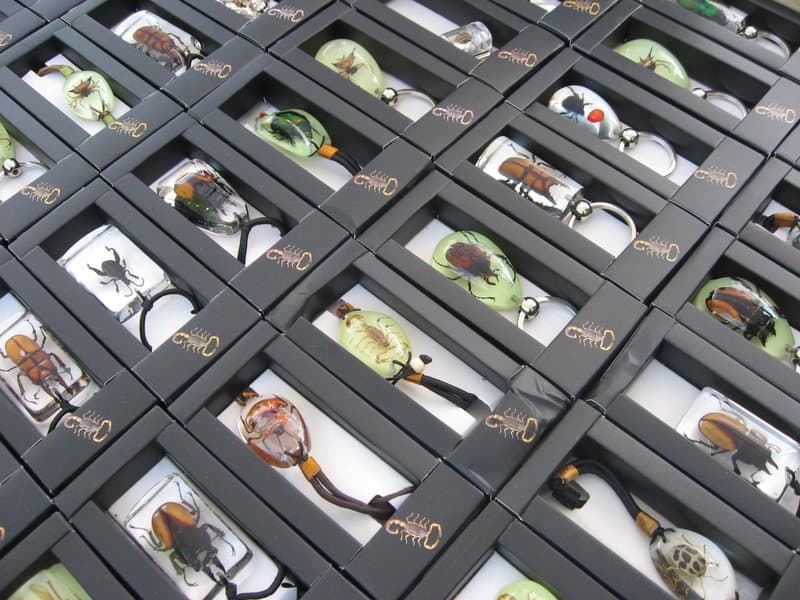 Unique paperweights and necklaces made by immersing bugs into clear lucite.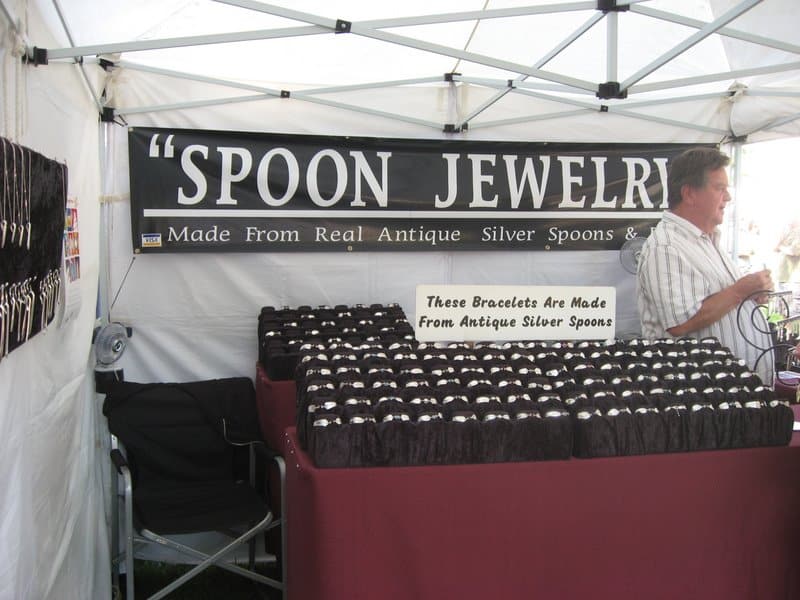 Recycling vintage silver spoons and using them to make jewlery – what whimsy!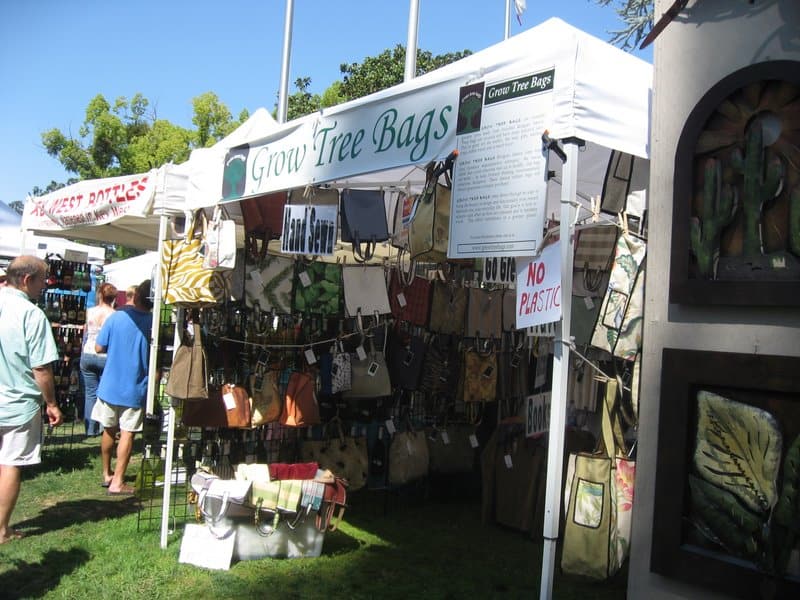 Trendy reuseable bags – these types of bags are really becoming fashion statements.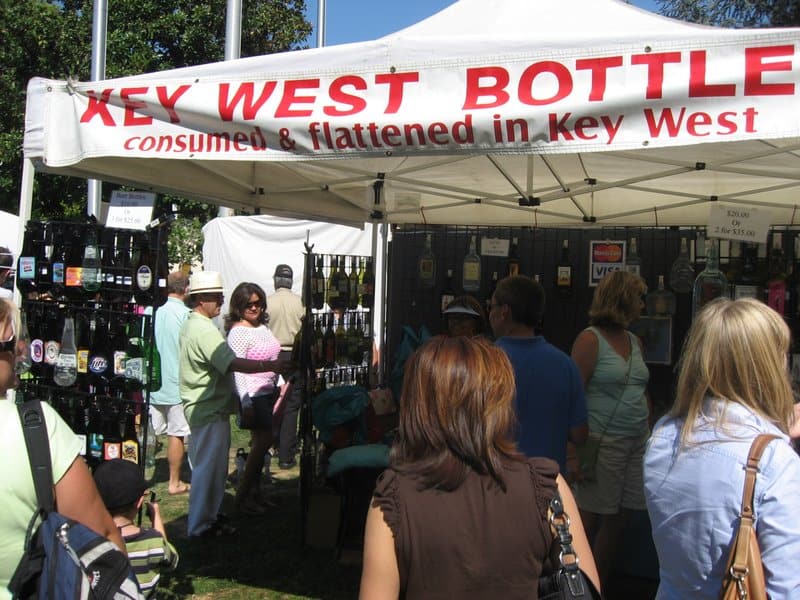 This booth was one of the most curious at the festival, I just had to get a little closer to see how the priorietor of this booth made these wine bottle creations.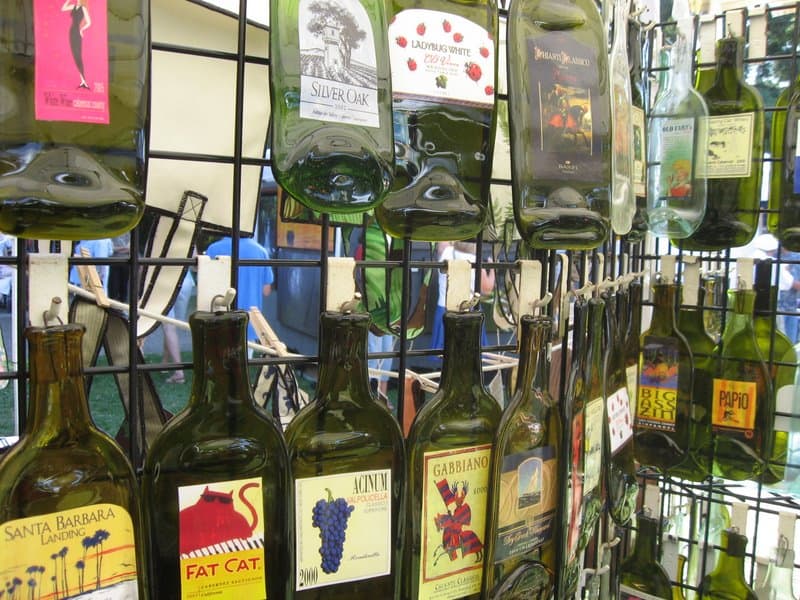 Empty bottles of wine are processed by taking off the label (carefully) and melting the bottle flat using a high temperature oven. Once this is done, the lable is then put back on.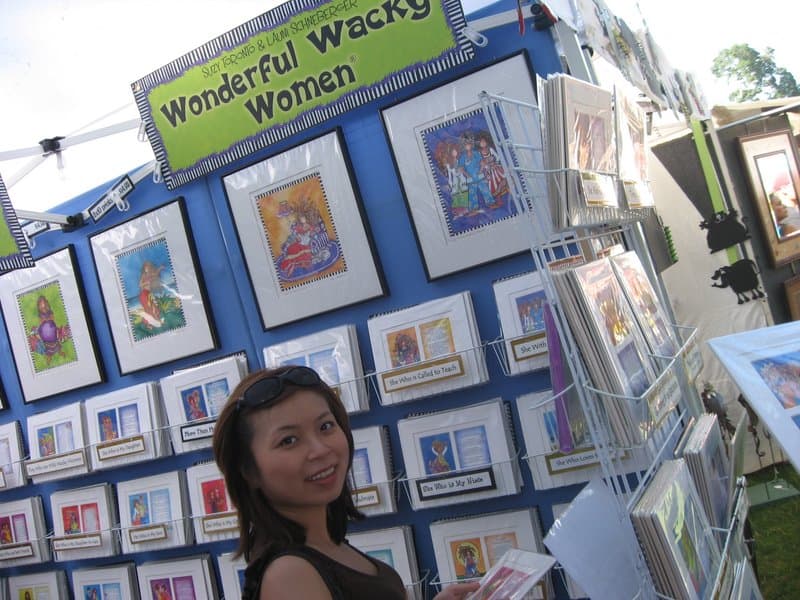 Clint wanted to take this picture because he thought the sign right above me was quite funny.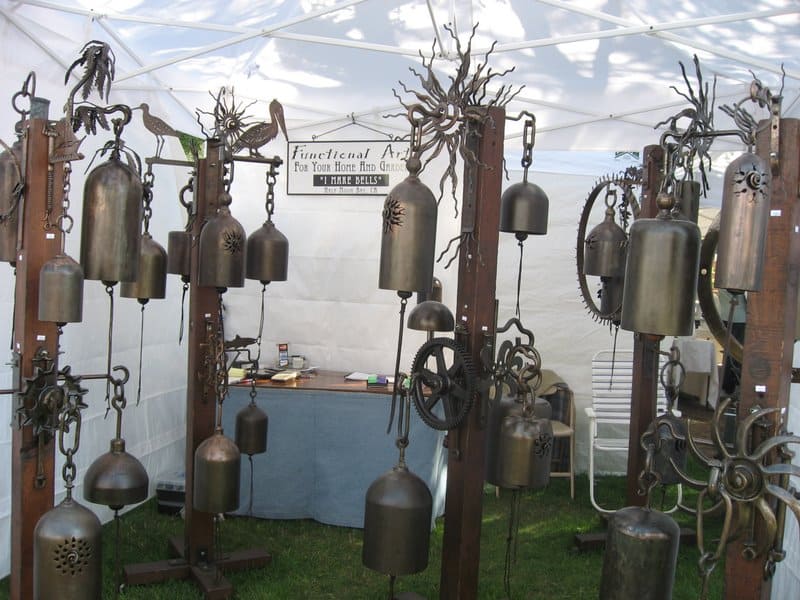 These bells are made from empty compressed air cannisters. A unique idea and the sounds from these bells are surprising soothing.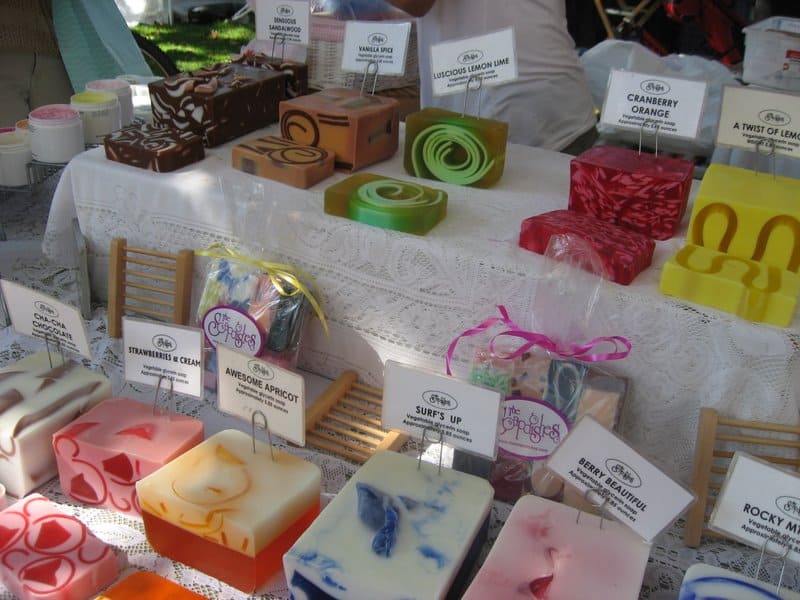 Fancy soaps, reminded me of the store Lush.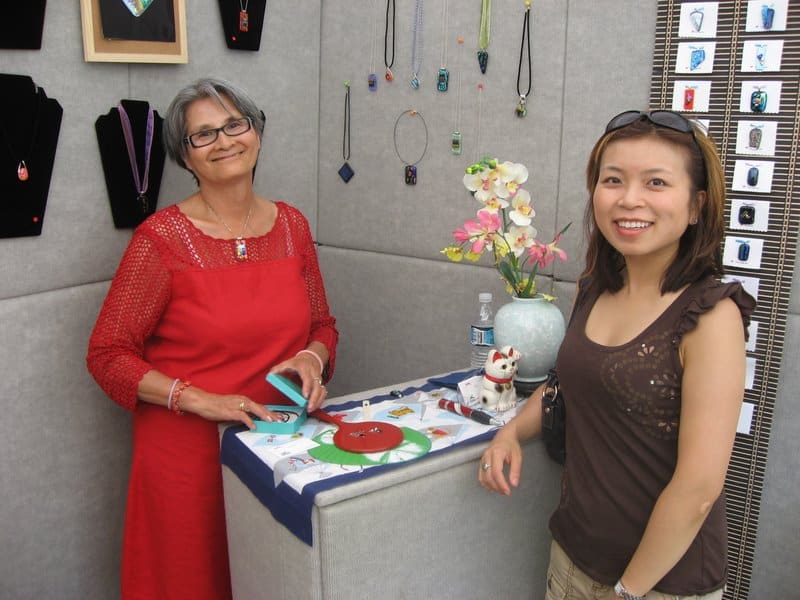 What's nice about purchasing something at the festival is that the staff in the booths are usually also the owners/artists.
The season for art & wine festivals is not over. There are several coming up in September and October including:
Sept 6-7: Mountain View Art & Wine Festival, Castro Street, Mt. View
Sept 6-7: Capitola Art & Wine Festival, Capitola Village By the Sea
Sept 13-14: Santa Clara Art and Wine Festival, Central Park, Santa Clara
Sept 21: Almaden Valley Art & Wine Festival, Camden Ave, San Jose
Oct 18-19: Half Moon Bay Art & Pumpkin Festival, Main Street, Half Moon Bay
Oct 18-19: Danville Fall Crafts Festival, Hartz Avenue, Downtown, Danville
Well, back to watching the Olympic basketball finals with Clint. Time 1:15 am PST, score is USA 111, ESP 104.