Le Tartuffe (www.letartuffe.com)
133, Notre-Dame-de-I'lle Street (corner of Papineau)
Hull, Quebec, J8X 3T2 CANADA
Reservation: (819) 776-6424
Dinner: Table D'Hote $32-42, includes soup, entree, main course. Dessert $6-9.
Le Tartuffe is one of my favorite restaurants. The first and only time I ate there was when Clint and I were still dating and we were visiting his parents in Ottawa. Last week when Clint went to visit his parents and they had dinner at Le Tartuffe. I was not able to join them.
This review is written by our guest blogger Heather Stark (Clint's mom) and brings back wonderful memories of this place. I hope to eat there again one day…hint, hint.
Loni
---
To celebrate the occasion of Clint's visit to Ottawa, we crossed the River into Quebec, to enjoy a delicious meal at Le Tartuffe, situated in an historic house in a former working class neighbourhood of Hull, Quebec. Le Tartuffe is located at 133, Notre-Dame-de-L'Ile, one corner west of the Museum of Civilization.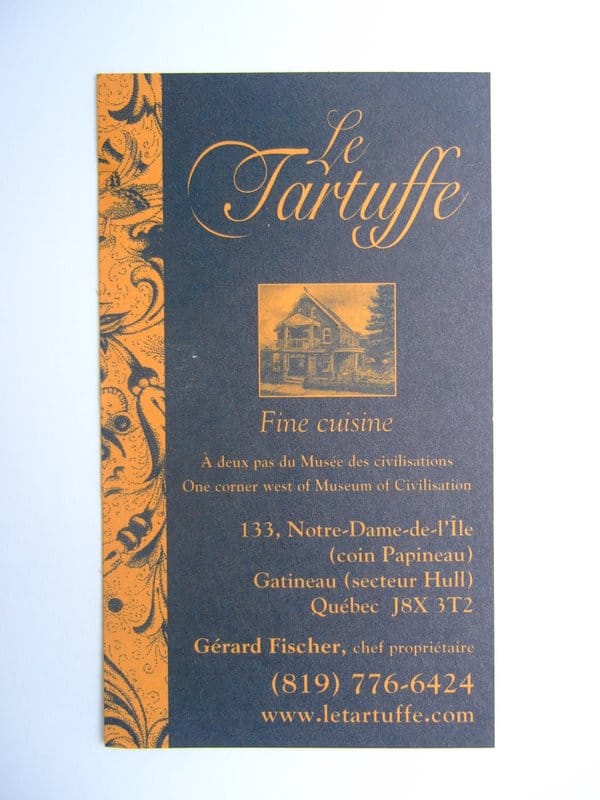 Classic French cuisine with modern touches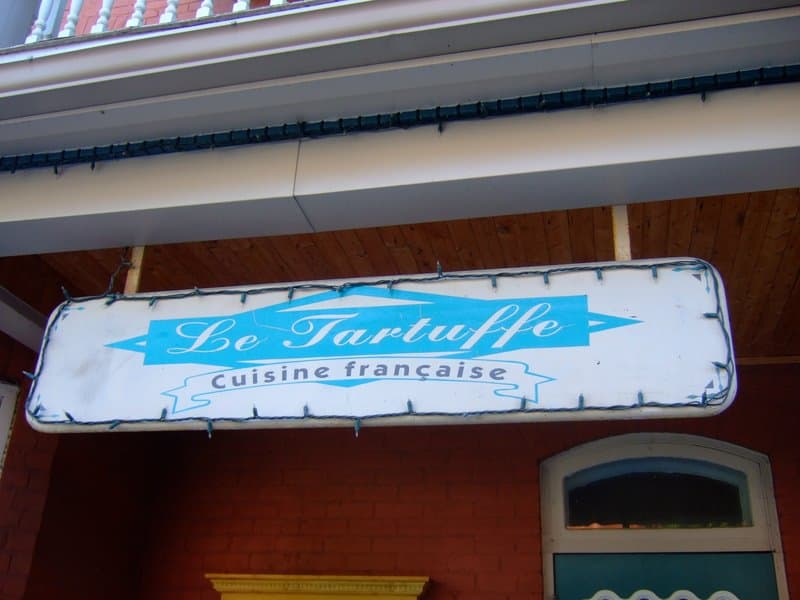 The table d'hote includes a choice of soup, appetizer, main course and a regular coffee or tea priced between $32-42. Excellent value for wonderful food.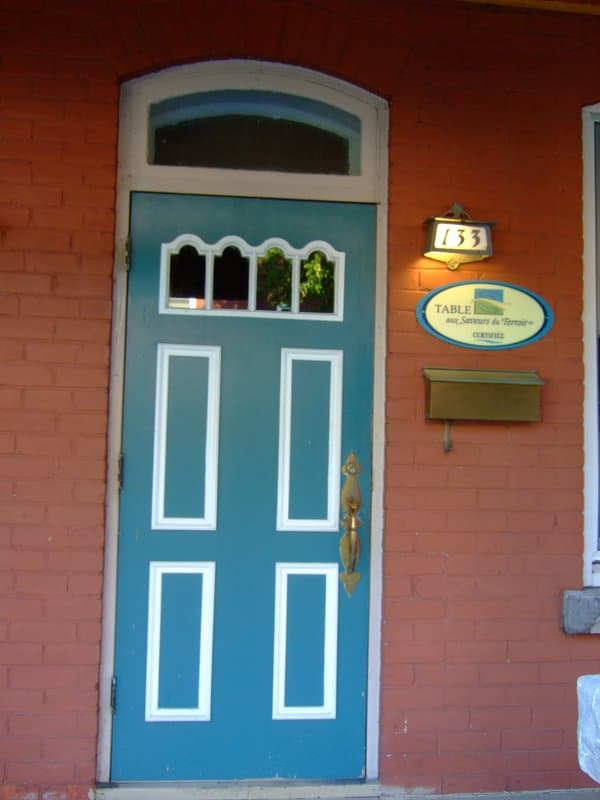 Charm of the restaurant starts with the entrance is consistent throughout.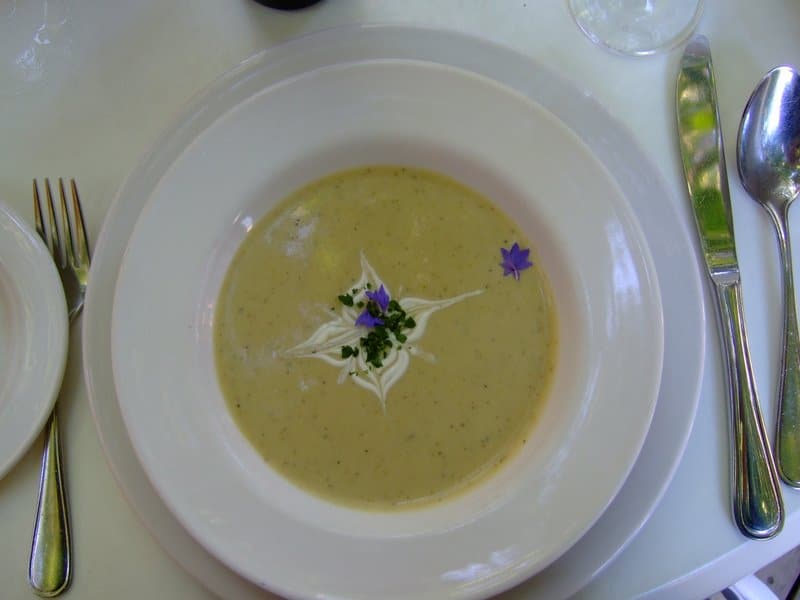 The green pea soup was full of a fresh pea taste, and the Chowder was composed of a variety of seafood.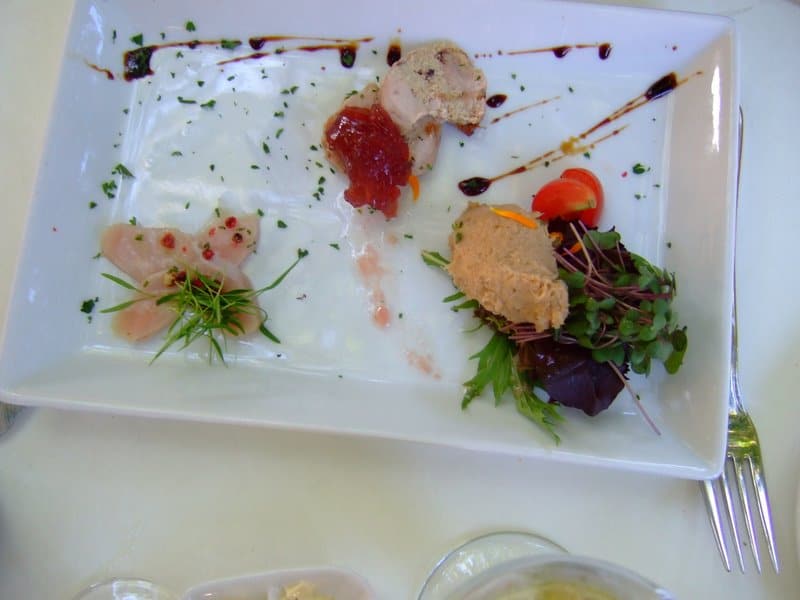 Petit-Nation rabbit declination – three different sauces including cranberry port, pistachios, and pink peppercorns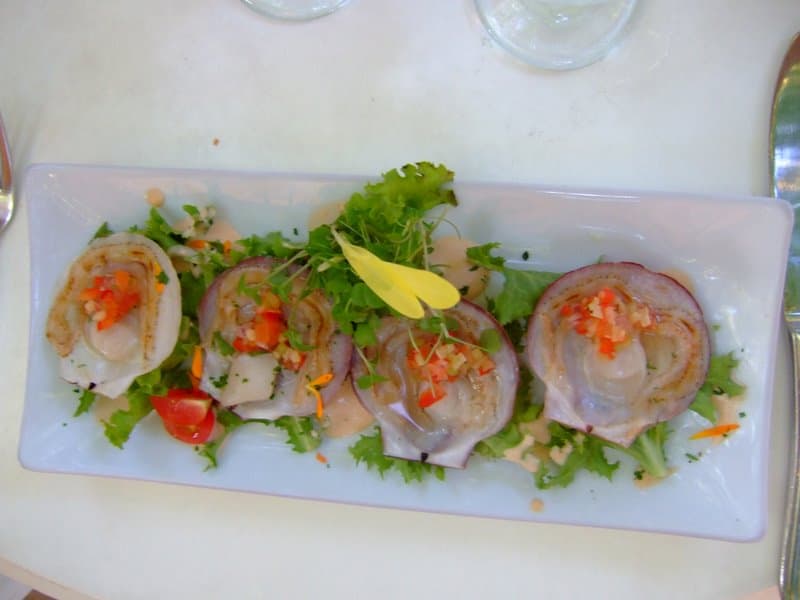 Sea scallops cerviche enhanced with green lemon a Provencal salpicon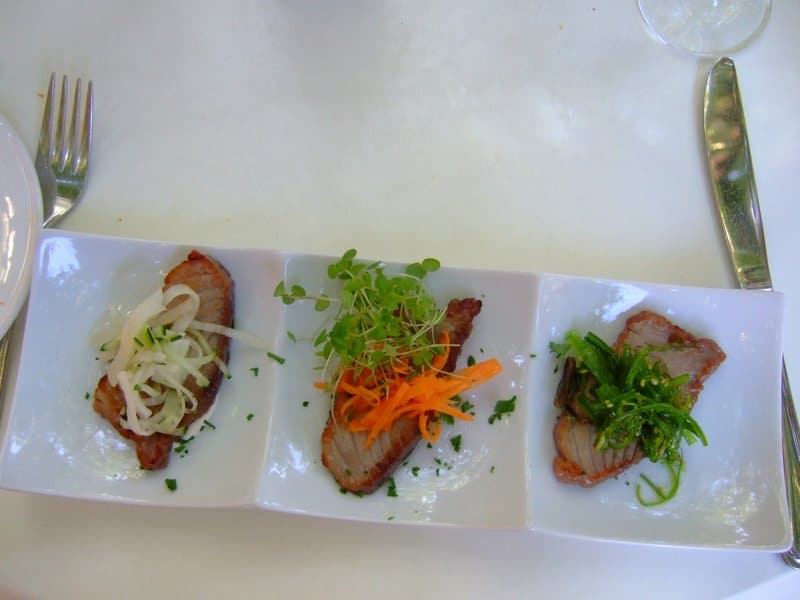 Red tuna tatataki with three garnishes – a big hit!

The wine list was impressive and the waiter was knowledgeable and helped us select a 2004 French rouge from Cahors.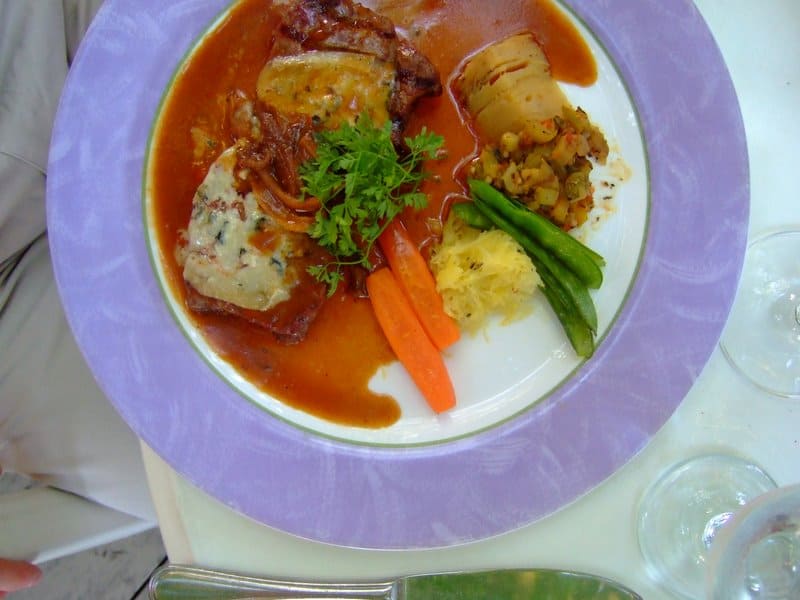 My main course was half duck from Lac Brome – maigret and confit in a sumptuous ginger peanut sauce.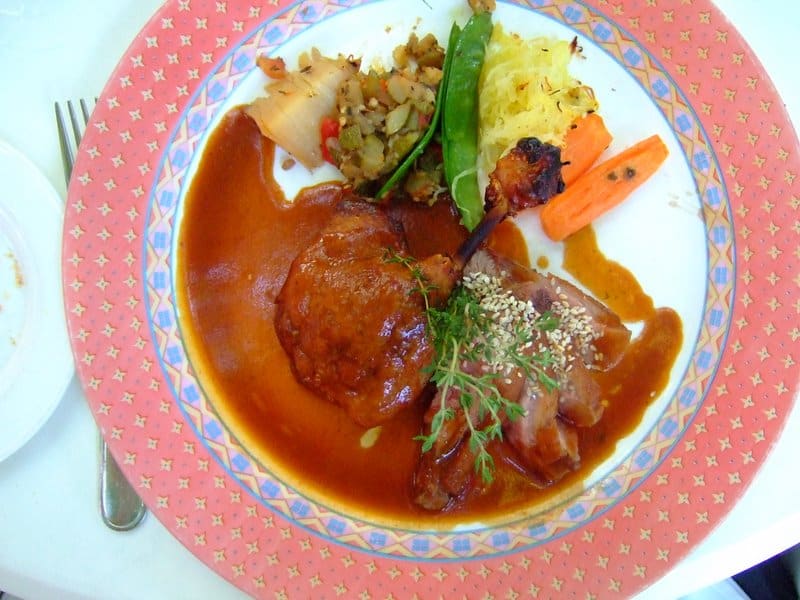 The men enjoyed the chef's choice of tasty sirloin steak cooked medium rare served with Ermite blue cheese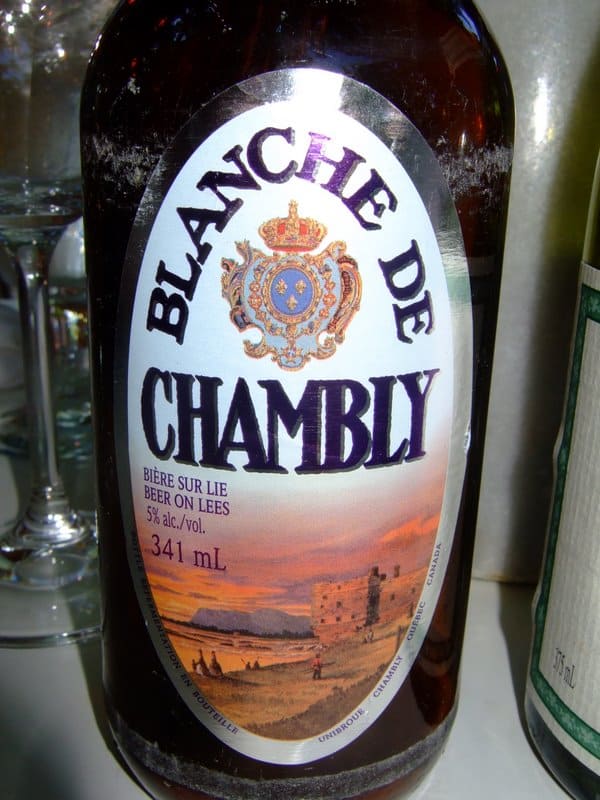 The special treat of the evening was a local wheat beer brewed in Chambley Quebec served in frosted glasses with a slice of orange.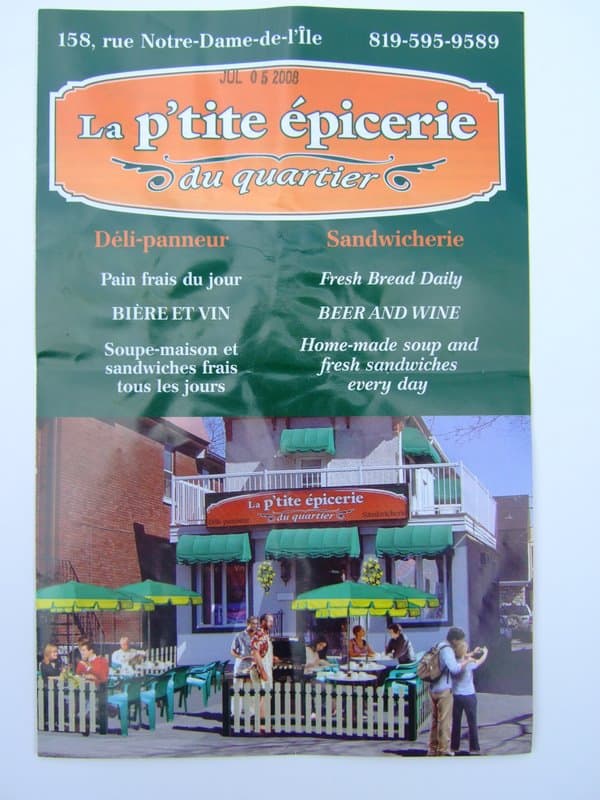 The beer was such a hit that, we stopped at the epicerie across the street and purchased some to enjoy at home.
We ended the evening with Raspberry Creme Brule, and a Chocolate Pecan Tart. No photos are available as we devoured the desserts too quickly. A Quebec cheese course is available before dessert.
The ambiance of the patio added to the enjoyment of the evening. The patio is covered with vines and small patches of greenery including ferns growing beside the stone floor. The service was impeccable. Improve the quality of the white plastic furniture and all would be perfect.