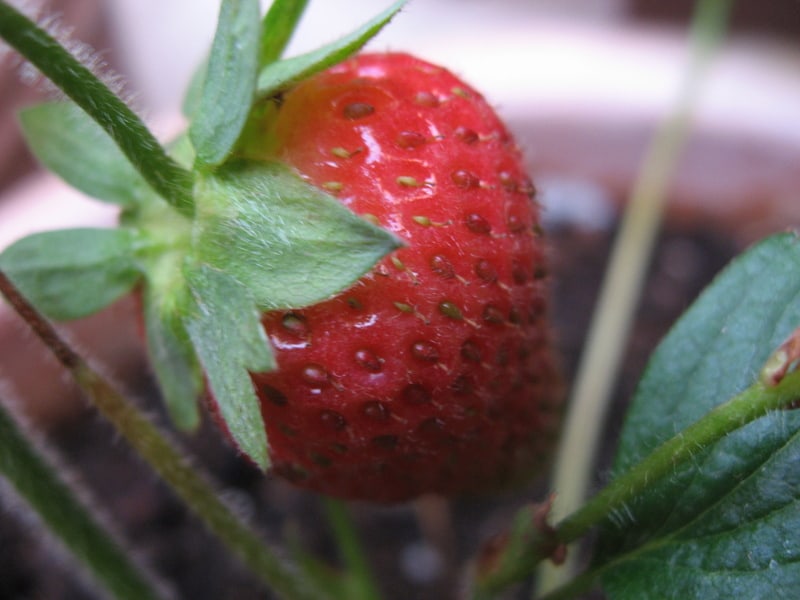 This solar update marks the half-way mark for 2008. Amazing how time flies. We just passed solstice, the day with the most daylight hours in the year which meant that our solar panels were working hard. The sun has definitely been powerful this year in the bay area, leading to a record 1,400 wildfires. On many days, the sky is cloudy with the smoke and ashes from neighboring areas, especially Santa Cruz. Clint and I are a little nervous with 4th of July coming up. Our backyard overlooks a grassland preserve area. In past years, people have set firecrackers into the preserve. I really hope they have better sense than to do this, especially in this dry weather.
As in the past months, I've also included progress pictures of my "urban organic farm".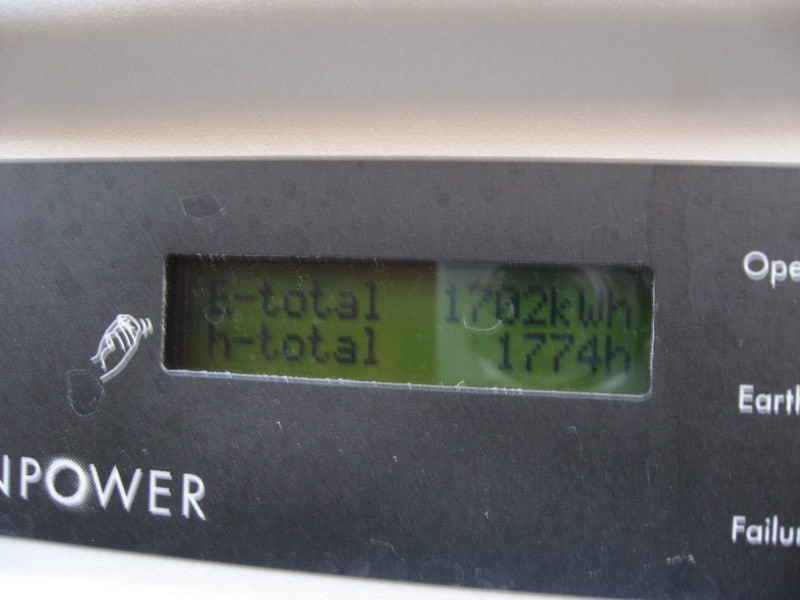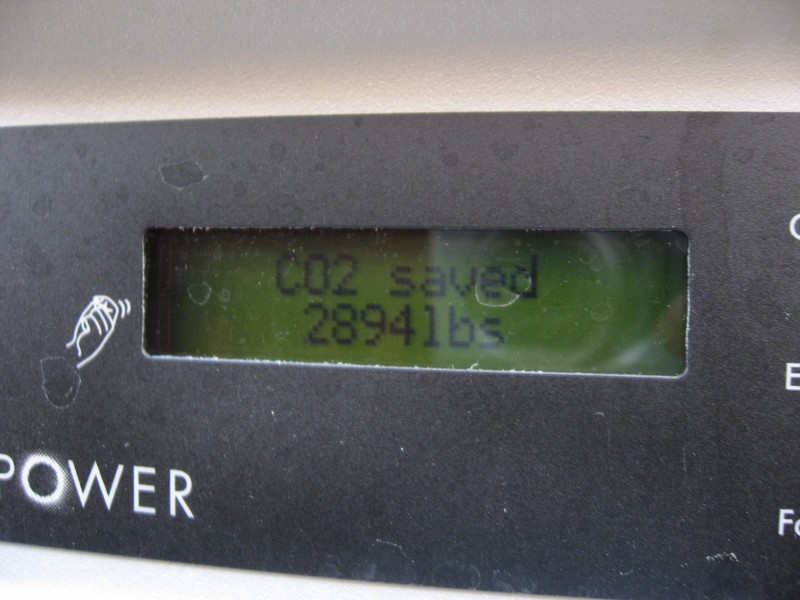 Vegetable plans in the planter Clint and I built. The tomato vines are already 3 feet tall. I can now understand why people like growing tomatoes, it provides fast gratification. Within the span of about 2 1/2 months I have seen tremendous results. To see close up details of these plants, you can choose to read the rest of the blog entry.
It is amazing how quickly vegetables have appeared in the garden. It will be most exciting when I'll be able to make actually dishes from the vegetables in this garden. Will give me the ROI I need to convince Clint we need to build another planter box for the other side of the house…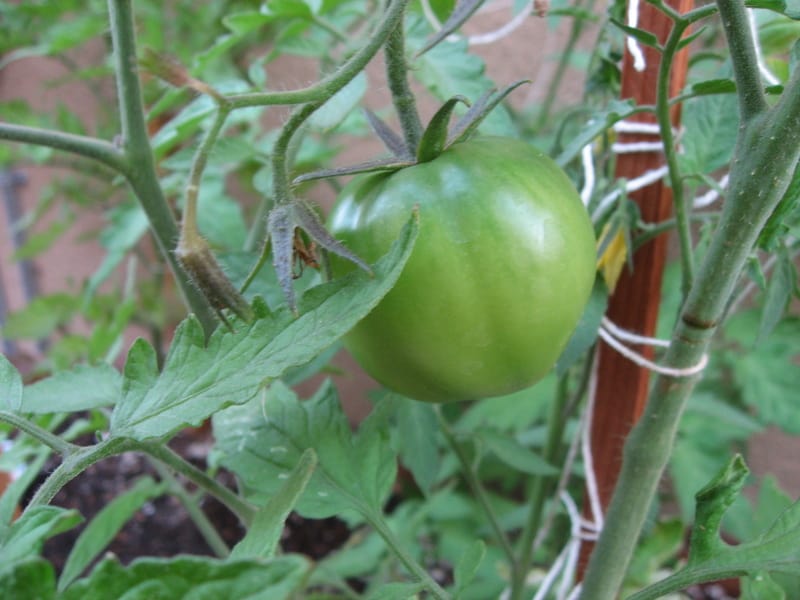 New tomatoes are growing everywhere on the plants.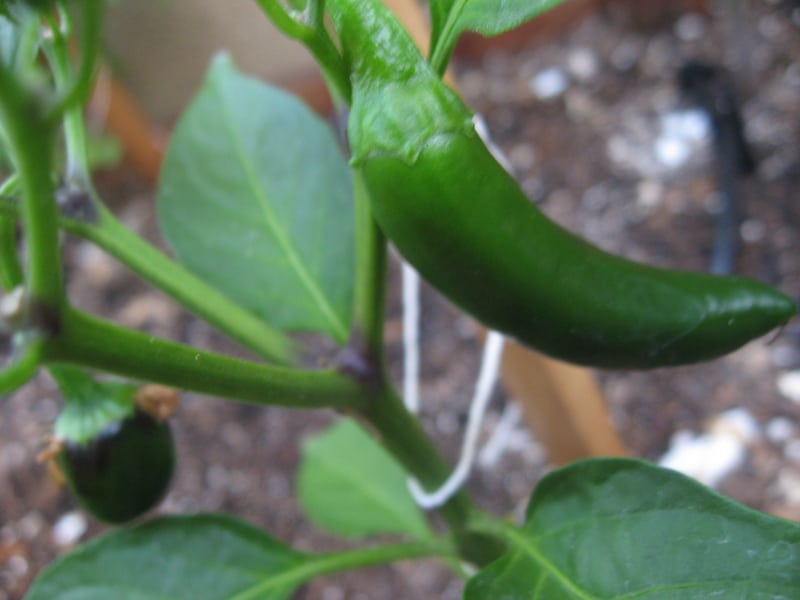 Clint's peppers.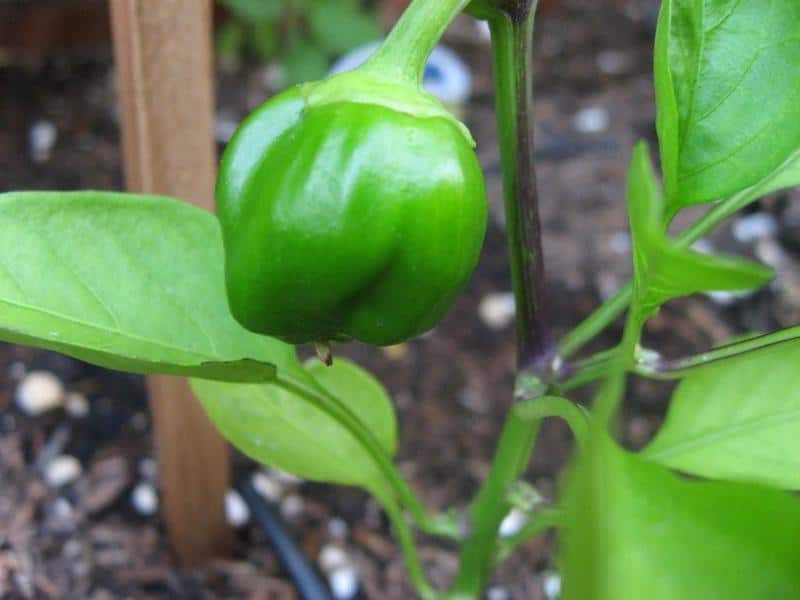 Green peppers.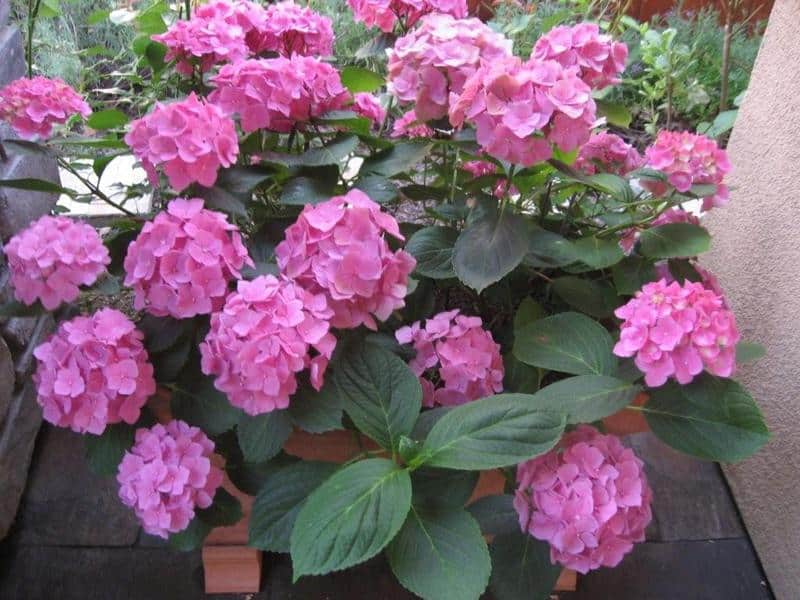 Pink hydrangea I planted this year on our porch. I've always wanted hydrangeas.