Buenos dias. It's still another month until Clint and I will be in Loreto Bay in person. In the meantime this week we have gotten progress photos of our Agua Viva home from The Construction Coach as well as our friends and fellow Loreto Bay neighbours, Cathy and Dan.
Loreto Bay has tightened up security at the construction site which is a good thing, even though it makes for quite the operation by homeowners to take photos. Here are the ones we got from Dan and Cathy, James-Bond style…Gracias!
I'll upload some of the TCC Loreto photos as well from our CDC report mañana.
P.S. Just saw the Colleseum here in Rome yesterday.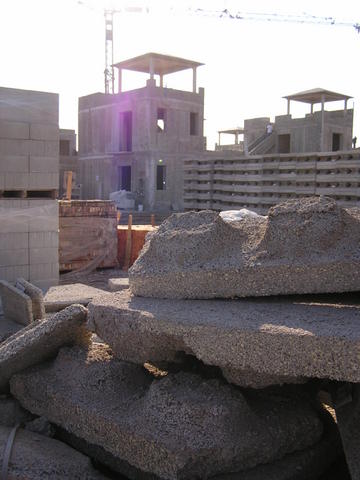 Taken from the street – across perform wall piles and a fence.