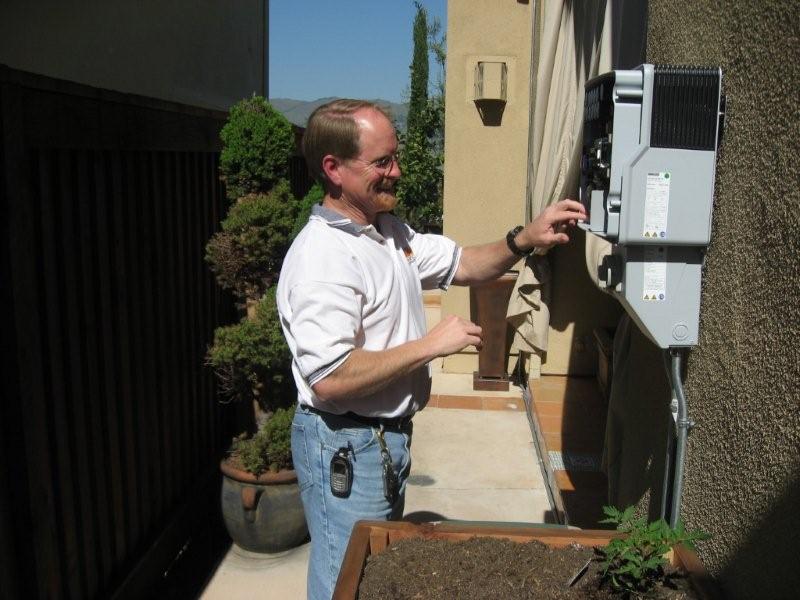 Rick Niemi from Horizon Energy Systems dropped by last Friday to hand over product manuals and to get final signoff on our solar system project.
The actual installation of the panels and the inverter had been completed several weeks ago. However, it took a couple more weeks for city inspection, PG&E sign-off and installation of our new digital E7 net meter.
Throughout the whole process Rick Niemi, our account manager, was always accessible via mobile and email to answer all our questions. Questions he didn't have the answers to, he would promptly follow through with finding the answer and getting back to us.
Unlike other contractors we have dealt with in the past, I didn't find myself in the awkward position of having to debate on whether another milestone payment was due or not. By the time Rick walked in our front door on Friday, we were more than ready to fulfill our obligations for a job extremely well done.
I don't usually like making endorsements, however, Horizon Energy Systems did a fantastic job, provided exceptional service and their bid was extremely competitive. If you are considering solar, I would definitely add Horizon Energy Systems to your list of vendors to evaluate.
P.S. In some of these photos, you will note my beautiful suburban farm in the background!