It all started thanks to some Baja sand and a Sea of Cortez dream, but… before then:
In the 1980s, I used to build, sell and then inevitably service IBM PS/2 "compatible" computers in a small Ottawa store called Mr. Diskette.
Once upon a time, my Dad and I started a newsletter 'Foghorn' using Apple ][ Gutenberg software, and cut & paste — the real scissors and paper kind — for teachers and the educational market.
In 1994, I launched my first blog humbly called Clintworld which chronicled high tech, travel and gadgets. WordPress didn't exist so I manually entered the dates for each journal entry. Years later I moved to Silicon Valley and managed search, web and IT projects for Cisco Systems in San Jose. Looking back I now know what living in a bubble feels like (hint: lots of karaoke and chocolate fountains).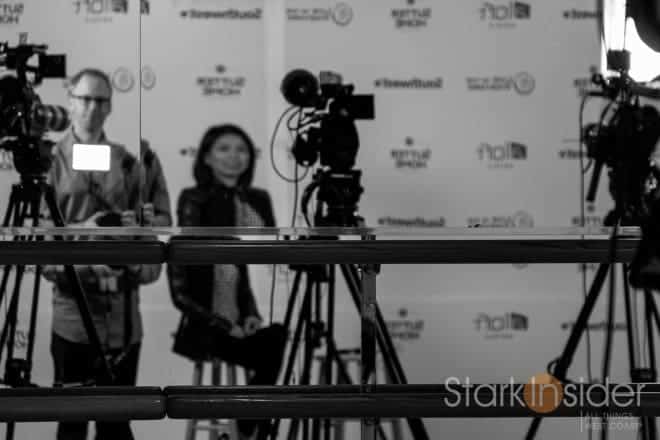 In 2004, I started writing, alongside Loni Stark, about the Baja homebuilding experience: mañana, builder bankruptcies, and learning and appreciating Mexican culture. We began to grow fans and critics alike, many from the San Francisco Bay Area. Soon, the site featured stories and experiences at Napa wineries, articles and reviews focused on the arts, and, increasingly, videos. Before long "Stark Insider" was born. A West Coast Adventure. A Lifetime in the Making.
Clinton Stark Trivia:

In the 1990's I played keyboards (Korg M1, Roland D-50 and Dr. T. MIDI software for the Atari ST) for the band 'Hit & Run' which gained a college following and Canadian radio airplay featuring several live concerts at the Barrymore's club in Ottawa.

My first car was a brown AMC Gremlin with a three-speed (and occasional fire) on the floor.

Huge fan of gadgets and self-confessed early adopter. Some of my favorites: Amazon Echo speakers for whole home audio, Roon/Tidal/Qobuz for Hi-Res audio, Plex for serving up (arthouse) movies from a NAS onto the big screen, Cellartracker — vineyard and the cloud, Google Drive, Lutron Caseta & Philips Hue for automated home lighting control, Tesla and EVs in general, and the RED Dragon cinema camera.

I'm a member of the American Theater Critics Association (ATCA).

In 2000 and 2002, I played in the San Jose Sharks teal and white charity hockey games at the HP Pavilion ("The Shark Tank") with former NHL players Pat Falloon, Doug Wilson, Doug Pederson, Jamie Baker and Marty McSorley. My Al Bundy moment was winning the shoot-out competition.
For those interested, here's all the cameras, lenses, audio equipment, and stuff I use to shoot Stark Insider videos: